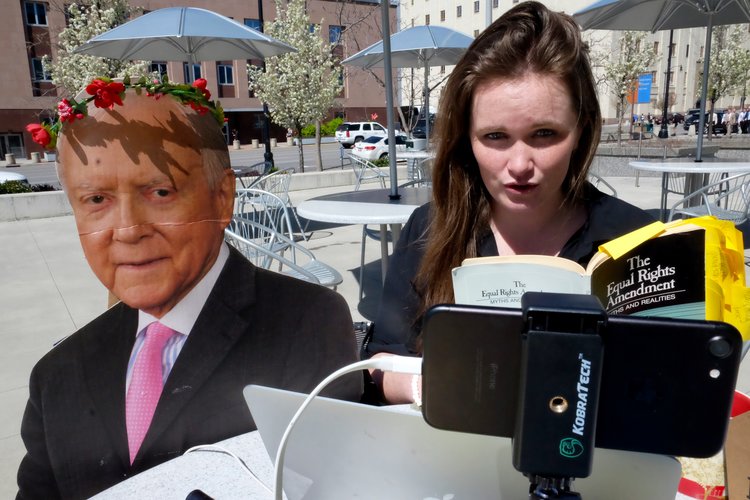 It started with a phone blitz to Senator Orrin Hatch's office. Now this 24-year-old woman finds herself heading up an organization for political accountability.
Blindspot is a new storytelling series from 90.9fm KRCL in Salt Lake City, Utah. Made possible by the generous support of the Utah Women's Giving Circle, the series focuses on issues affecting the lives of women and girls.
In this installment, we bring you another story from award-winning journalist Andrea Smardon and her podcast, Changing Our Stories. This time, Smardon profiles new Utah activist Madalena McNeil, founder of Utahns Speak Out.
Photo: Madalena McNeil with a cardboard cutout of Senator Orrin Hatch in front of the Wallace F. Bennett federal building in Salt Lake City. (April 1, 2017) Photo by Andrea Smardon