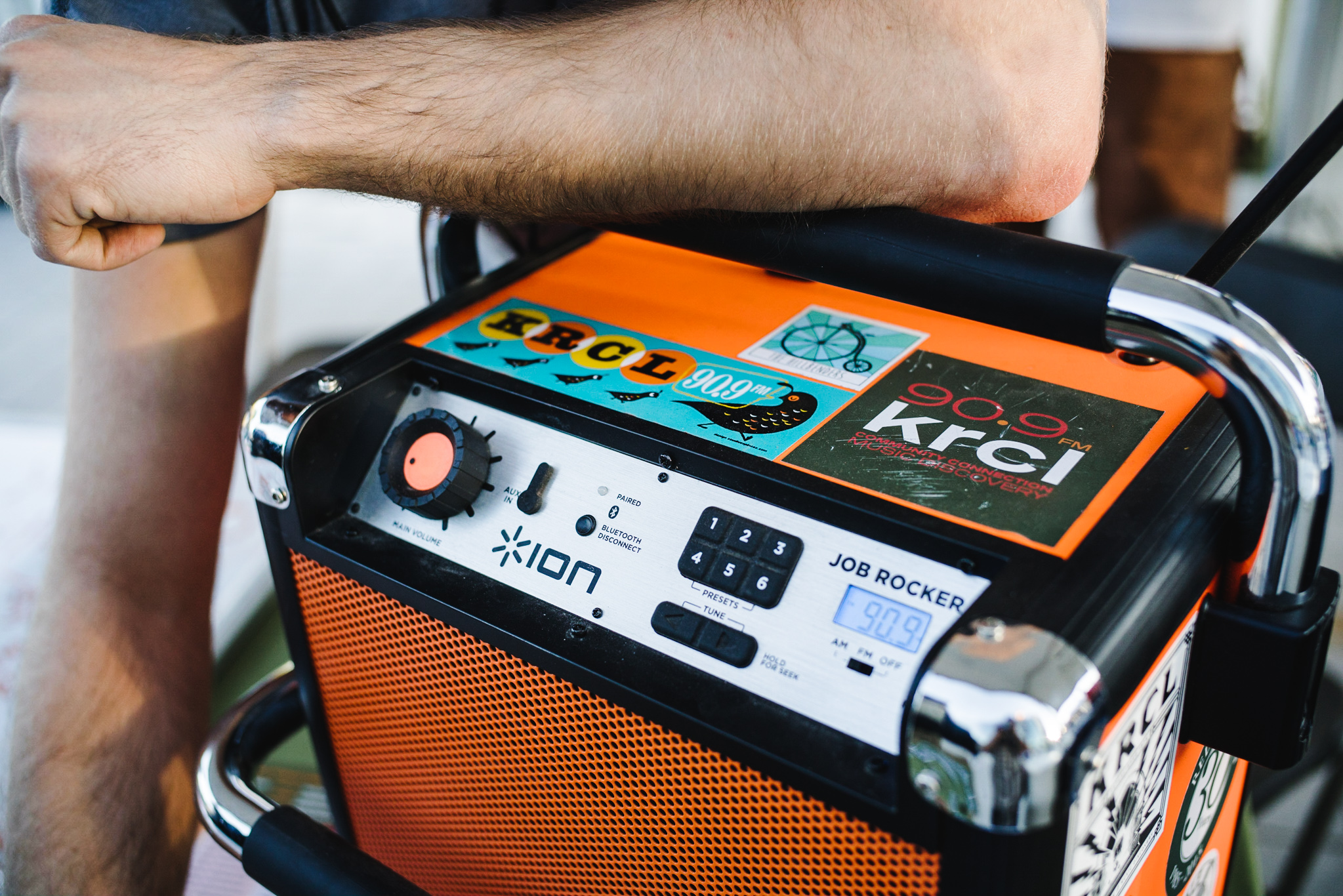 Make a connection and discover opportunities to lend a hand to your neighbors.
Bicycle Collective
Get a bike or give a bike through the Bicycle Collective, a non profit that invests in our community by giving bikes to adults and kids and offering programming like mountain bike camps and bike repair classes. Info on donating equipment and becoming a volunteer at https://bicyclecollective.org/get-involved
Comunidades Unidas
Comunidades Unidas seeks to support and inspire Latinx communities to recognize their potential and be a positive force for change. They're looking for volunteers to help with social media, fundraising and advocacy programs. Learn more about Communities United at cu utah dot org. https://www.cuutah.org
LinkLine, Utah Domestic Violence Coalition
The Utah Domestic Violence Coalition provides a free and confidential hotline to offer support for victims and survivors of domestic violence. Find a safe space to talk and get access to critical resources and services by calling the LinkLine, available 24/7 at 1-800-897-LINK. Or click here www.udvc.org
Meals on Wheels
Meals on Wheels provides nutritious meals to seniors in need. If your family member or neighbor could use a hot meal delivered to their home each weekday, visit Meals on Wheels to apply. They're also looking for groups to volunteer to make deliveries, details at slco dot org. https://slco.org/aging-adult-services/meals-on-wheels/
NAMI Utah, Mental Health Resources
1 in 5 Utahns experienced a mental illness in the past year. NAMI Utah offers classes and support groups for families, caregivers and individuals living with mental illness. Find out about the mental health resources that are offered in your neighborhood at www.NAMIUT.org.
The Inn Between
The Inn Between cares for our neighbors who are terminally ill and experiencing homelessness. You can help add some creativity to residents' lives by donating art and craft supplies … including painting and crocheting sets, jewelry making kits, and adult coloring books. Find details about The Inn Between at tibhospice dot org. https://tibhospice.org
The Road Home, South Salt Lake Men's Resource Center
The Road Home's South Salt Lake Men's Resource Center is in need of jeans, towels, razors and blankets to support male clients of the shelter. Donations can be dropped off or purchased directly from their Amazon needs list. Find details www.theroadhome.org
United Way, 211
Need some help but feeling overwhelmed? Download United Way's 211 app to access referrals for everything from mental health and addiction services to housing, employment and food programs. Find the help you need from organizations throughout Utah by dialing 211 or downloading the 211 app. https://uw.org/211/about-us/
University of Utah Prison Education Project
The University of Utah Prision Education hosts a curbside pick-up book drive to expand their on-side libraries at the prison in Draper. To donate books by curbside pick-up email UPEPBookdrive@gmail.com.
Utah Food Bank, Grocery Rescue Program
The Utah Food Bank's Grocery Rescue program addresses poverty, hunger and food waste in Utah. Through partnerships with local retailers, the food bank can distribute food that's nearing its expiration date, but still healthy to eat. To find a food pantry near you, visit www.utahfoodbank.org
Utah Windstorm Help and Volunteer Opportunity
Need volunteer help recovering from the Utah windstorm? Call 2-1-1 to connect with official city and state agencies. And if you're interested in helping out fellow neighbors, contact Utah's National Voluntary Organizations Active in Disaster at www.UtahVOAD.org. Whether you need debris clean-up or you'd like to help with recovery efforts from Utah's windstorm, these resources can help.