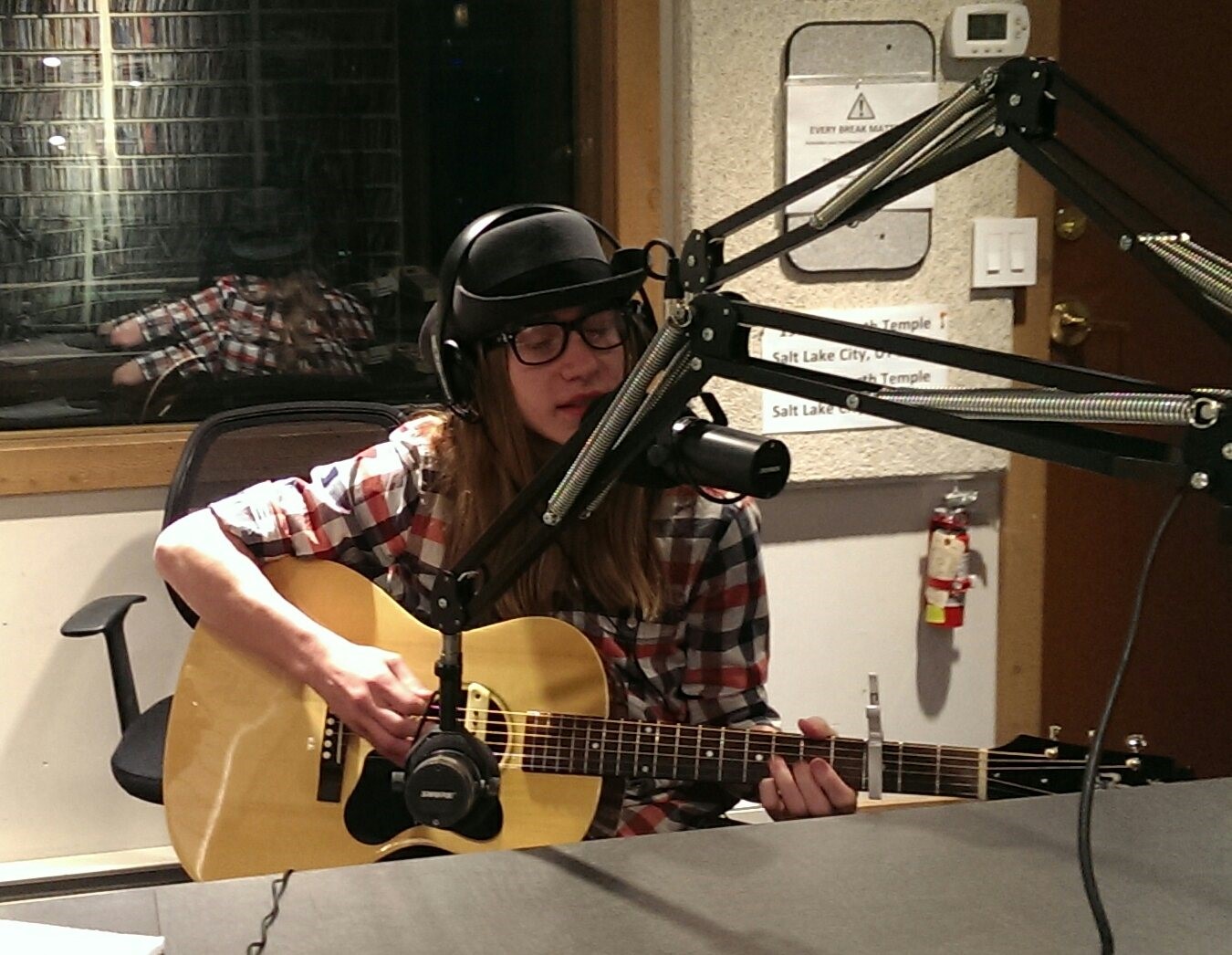 Ogden's own Sammy Brue stopped by KRCL's RadioActive 
Friday, January 29, 2016, on RadioActive with Al, KRCL's Punk Rock Farmer, and Lara Jones, they closed out the show with live music from Ogden, Utah's own Sammy Brue. Rolling Stone called him one of the 20 Best Things at Americana Fest 2014 — when he was just 13. Just last year, Rolling Stone Country said: "He's a student of East Nashville, not Greenwich Village, budding from this new folk resurgence in fascinating ways." Listen and judge for yourself:
Thanks to Mike Thornbrue, Sammy's father, for helping to make tonight's show possible. You can see Sammy Brue live at The Heavy Metal Shop, 63 Exchange Place, SLC, Saturday, February 6, 2016, with Morgan Snow. The free show will start at 6 p.m., all ages welcome.