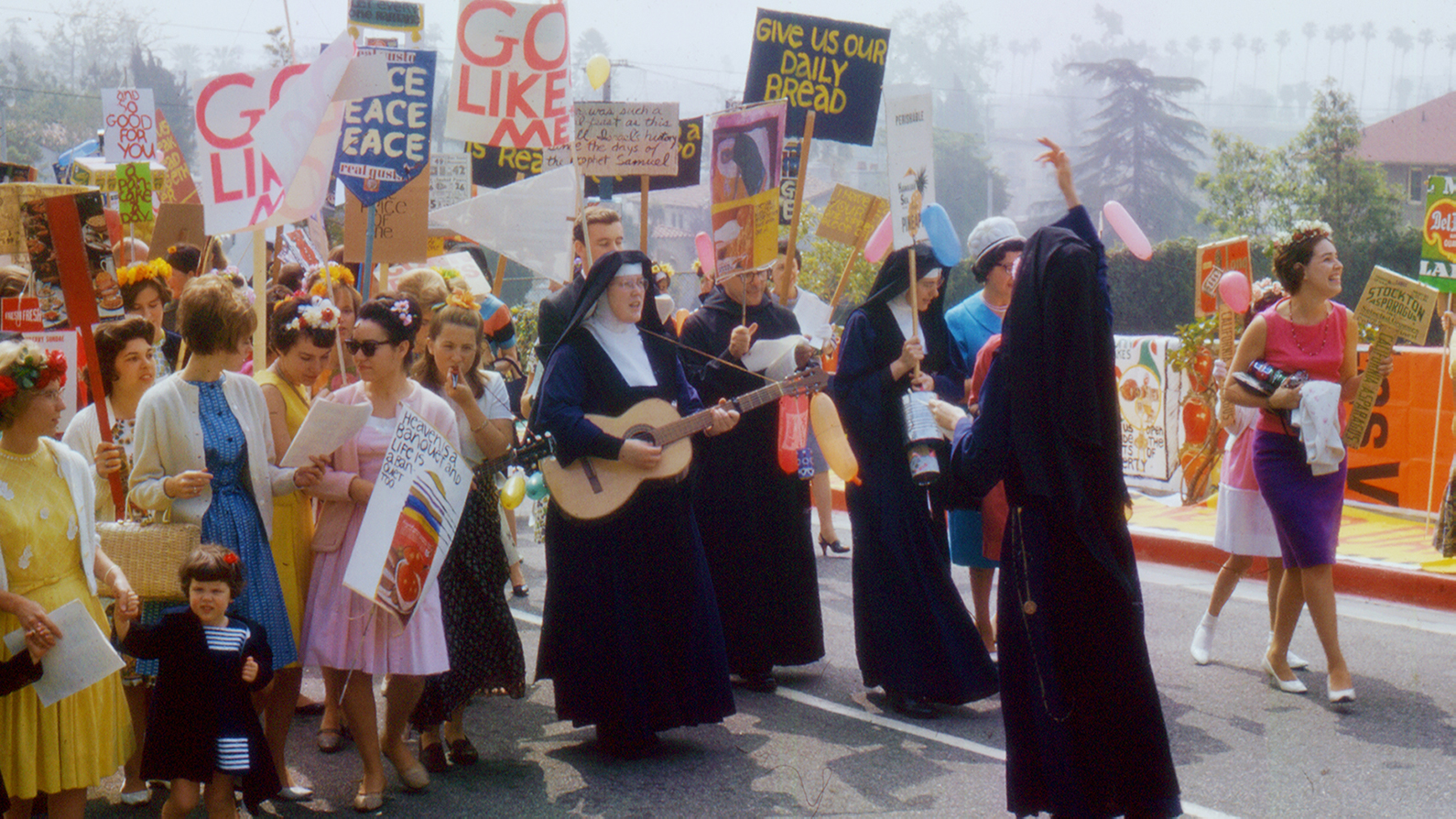 The Utah Film Center hosts a free live stream of "Rebel Hearts," which made its silver screen debut at the 2021 Sundance Film Festival just two months ago. The film takes everything you think you know about nuns and flips it on its head. The documentary goes behind the classrooms of the unapologetic nuns who taught at the Los Angeles-based Sisters of the Immaculate Heart during the height of the Vietnam War and Civil Rights movement.
In the film, viewers are introduced to women who choose the habit over marriage and children for the freedom it offered in their educational pursuits. They're PhDs, artists, and advocates who marched in protests alongside Martin Luther King Jr and produced pop art and music that achieved critical acclaim.
Looming over their successes and passion as educators is Cardinal McIntyre, the patriarch who sought to silence their voices in the name of the Catholic Church. The film had us hooked from the start and was listed as a KRCL Sundance Team favorite during the 2021 Sundance Wrap-Up show. As a bonus, director Pedro Kos worked alongside the film's music supervisor Tracy McKnight to build a stellar soundtrack to the story of these pious women who wouldn't back down in the face of adversity no matter the consequence.
March 23: Rebel Hearts (Free Live Stream), 7:00–9:00 p.m. Event by Utah Film Center: "See this 2021 Sundance Film Festival Official Selection by Pedro Kos. In 1960s Los Angeles a trailblazing group of nuns, The Sisters of the Immaculate Heart of Mary, bravely stood up to the patriarchy of the Catholic Church, fighting for equality, their livelihoods, and their own freedom against an all-powerful Cardinal who sought to keep them in their place. Their bold acts of faith, defiance, and activism turned the Church upside down, helping to reshape our society in ways that continue to resonate today. From marching in Selma in 1965 to the Women's March in 2018, they challenged the notion of what a nun and a woman were supposed to be. This film is streaming as part of Utah Film Center's focus on Women's History Month."