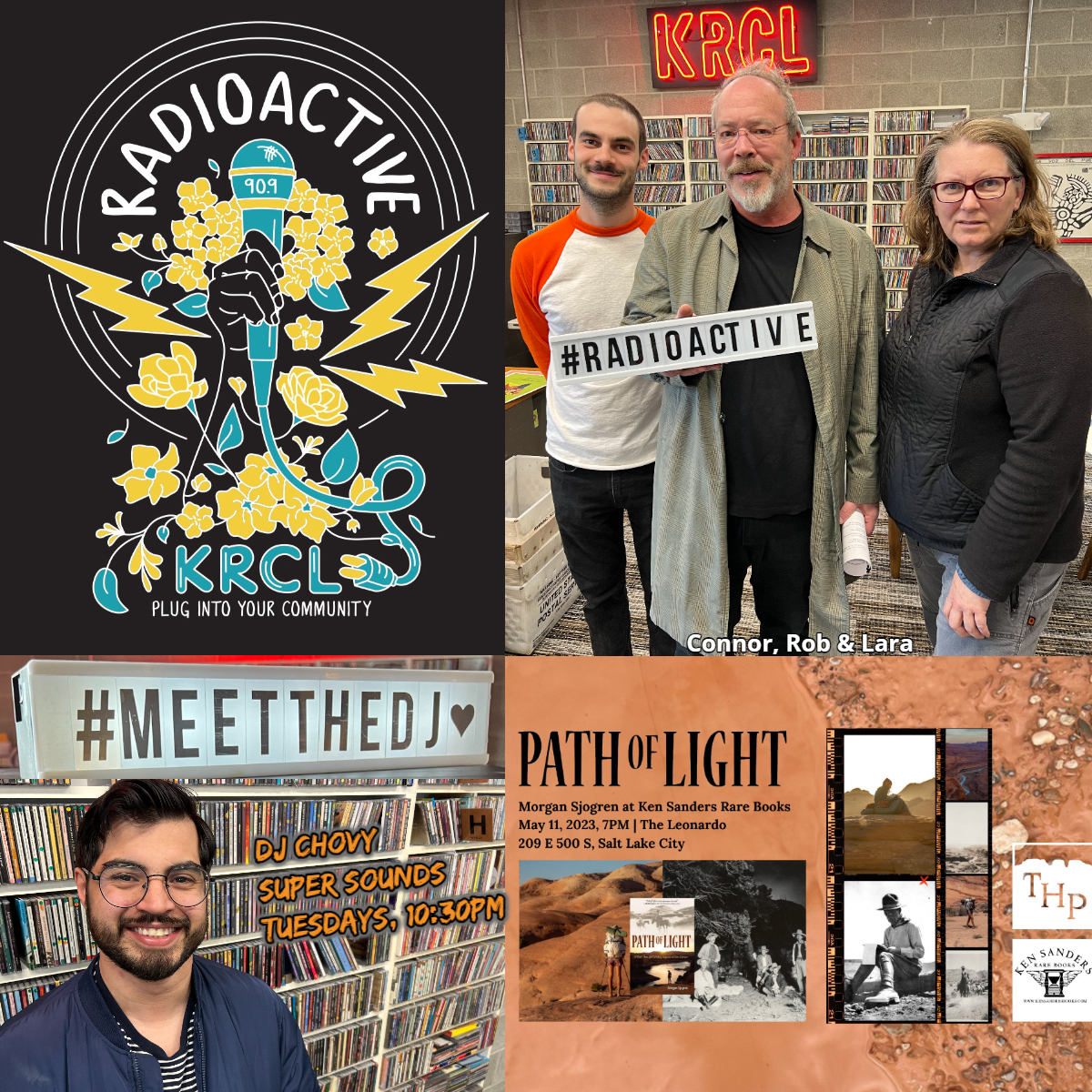 Utah Poet Rob Carney is back with The Book of Drought. Author Morgan Sjogren with her latest, Path of Light, A Walk Through Colliding Legacies of Glen Canyon. Meet the DJ -- Chovy of Super Sounds.
Tonight's show features the following people, organizations and/or events. Check them out and get plugged into your community! 
Utah Poet Rob Carney is back with his latest, "The Book of Drought." To find more works by Carney, visit mappingliteraryutah.org/utah-writers/rob-carney.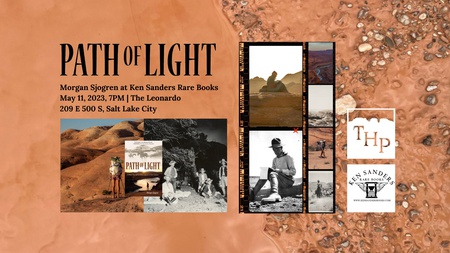 Author Morgan Sjogren on her new book, Path of Light, A Walk Through Colliding Legacies of Glen Canyon.
May 11: Morgan Sjogren at Ken Sanders Rare Books | The Leonardo, 209 E. 500 S., SLC. Event by Torrey House Press: "'Path of Light' treks back through time as author and explorer Morgan Sjogren retraces the 1920s expeditions led by Charles L. Bernheimer into the heart of Glen Canyon and Bears Ears National Monument. Using journals and photographs from the expeditions to recreate these historic routes, Sjogren encounters powerful perspectives and stories about land management and human rights issues that carry forth into the present. Mindful of the pervasive effects of colonization and motivated by a deeply personal care for the land, Sjogren asks what it means to be an explorer while learning from the people who have loved the land for millennia and moments. Sjogren is a free-range writer, explorer, and defender of wild places. She is the author of Outlandish, The Best Bears Ears National Monument Hikes, and The Best Grand Staircase-Escalante National Monument Hikes. Her writing has appeared in Arizona Highways, Archaeology Southwest, bioGraphic, and Sierra Magazine. She is the recipient of the 2022 Water Desk Grant for reporting on the Colorado River. A nomad by nature, Sjogren lives on the Colorado Plateau and feels most at home in the wild."
Meet the DJ: Chovy, host of Super Sounds, every Tuesday from 10:30 p.m. to 1:00 a.m. Wednesdays. Find out why he keeps coming back, the song he remembers his mother playing for him, what his kids expect from him musically speaking, a chef's kiss for Crass, and the addition of jazz to his show. 
Views, thoughts or opinions shared by guests are their own and do not necessarily reflect those of the board, staff or members of Listeners' Community Radio of Utah, 90.9fm KRCL. Tonight's RadioACTive team included: