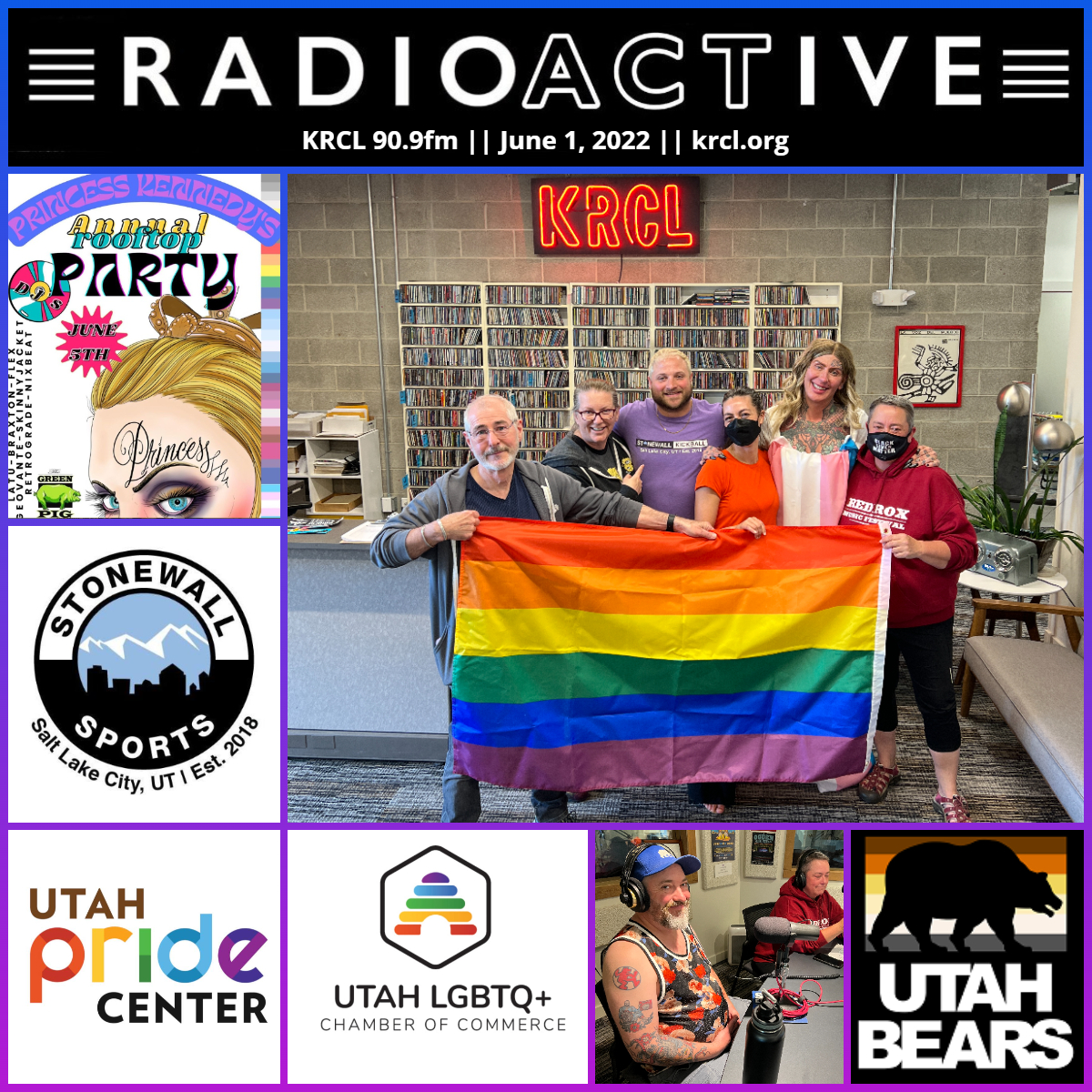 It's officially Pride Month! Tune in to hear from Princess Kennedy, Utah Pride Center, Utah Bears, Stonewall Sports SLC, and Utah LGBTQ+ Chamber of Commerce.
Tonight's show featured the following people, organizations and/or events. Check them out and get plugged into your community!
Volunteer Host Nick Burns passed the microphone to several organizations and activists from the LGBTQ+ community to share the good trouble they're up to, and how you can get involved and share in Pride. Guests included:
Princess Kennedy, salon owner, socialite and trans advocate for all. Look for her along the parade route Sunday morning asking about your favorite queer cinematic moments, then later that day at Green Pig Pub in SLC for her Annual Rooftop Pride Party.
DEADLINE: June 6 is the public comment deadline for The EPA's new Cross-State Air Pollution Rule (CSAPR). This new rule will require coal plants to install Selective Catalytic Reduction (SCR) controls, or find other compliance means, or retire by 2027. For more info, visit www.healutah.org/act-now-cspar/
A Pride preview and panel discussion, featuring;
Guests' views, thoughts, or opinions are their own and do not necessarily reflect those of the board, staff, or members of Listeners' Community Radio of Utah, KRCL 90.9fm. Tonight's team included Community Host Nick Burns and executive producer Lara Jones. Questions, comments or suggestions? Email radioactive@krcl.org.
###