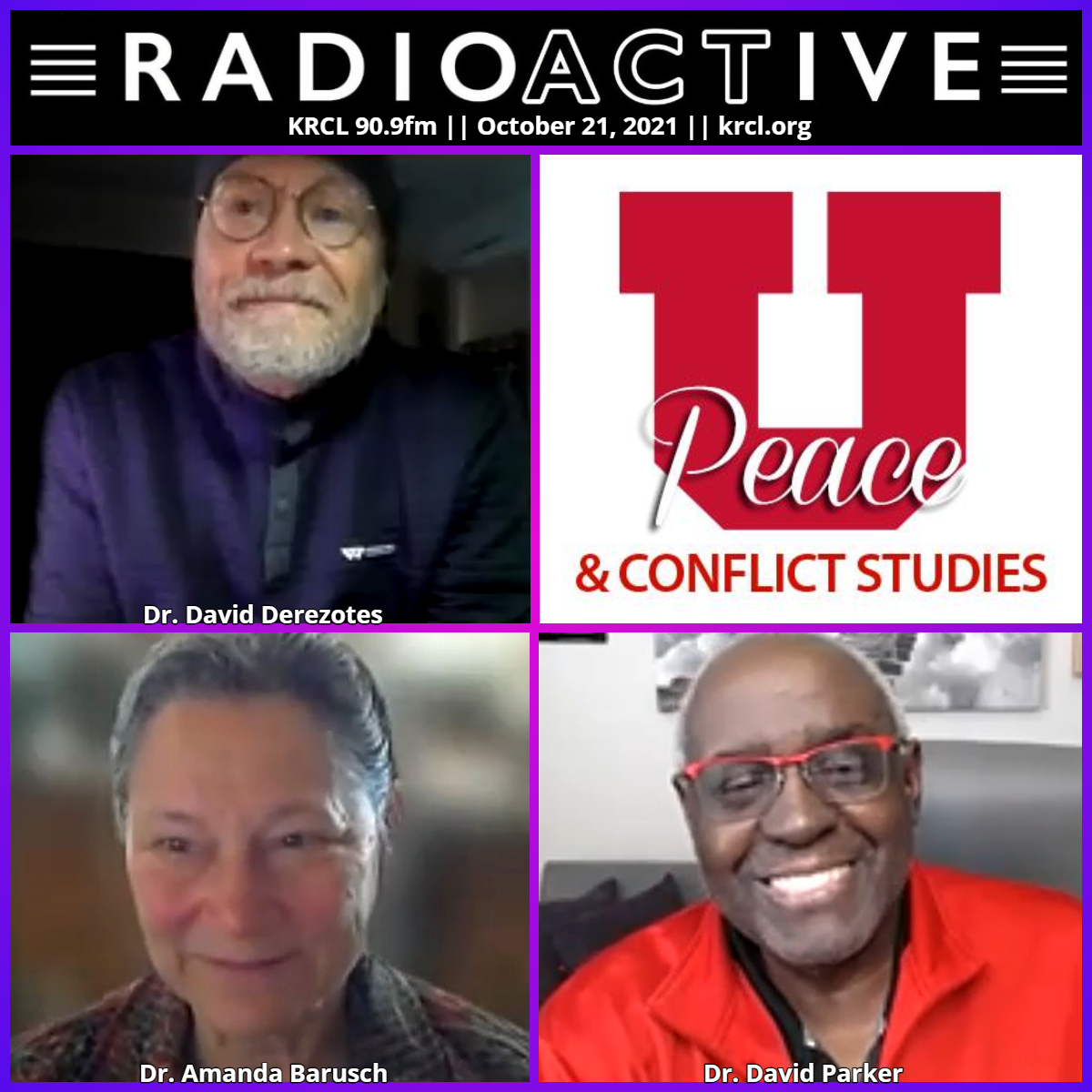 #TheRadicalMiddle takeover: Dr. Dave explores ressentiment in the American zeitgeist with Dr. Amanda Barusch and Dr. David Parker.
Tonight's show featured the following people, organizations and/or events. Check them out and get plugged into your community!
Dr. David Derezotes of #TheRadicalMiddle and director of Peace and Conflict Studies Program, College of Humanities, University of Utah, talked with panelists about the current age of "ressentiment" in American society. Panelists included:
Dr. Amanda Barusch, author of the forthcoming book Ageing Angry: From Rage to Resistance (Oxford Press 2022).

Dr. David Parker, educator and transformational culture consultant.
Views, thoughts or opinions shared by guests are their own and do not necessarily reflect those of the board, staff or members of Listeners' Community Radio of Utah, KRCL 90.9fm. Tonight's show was produced and hosted by Lara Jones and Dr. David Derezotes.
###