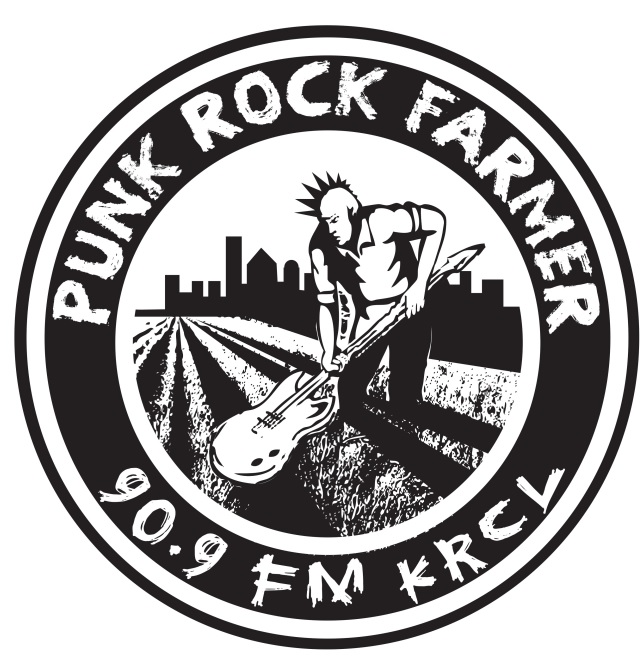 #PunkRockFarmerFriday edition of Radiothon. Get your new PRF t-shirt and a pack of seeds from Wasatch Community Gardens' Green Phoenix Farm for spring planting, folks!
To listen on demand for the next two weeks, click here.
Radiothon is on! Thanks to everyone who called during the #PunkRockFarmer edition of RadioACTive tonight and picked up a new Punk Rock Farmer t-shirt — designed by Brad Barker — and a pack of seeds courtesy of James Loomis of Wasatch Community Gardens' Green Phoenix Farm. We'll have the seeds again next Friday if you missed out!
Your support means another six months of True Tales from the Agrihood, Aldine''s #UrbanFarmReport and fresh, homegrown music each and every Friday night.
We're just getting started on Radiothon, which ends Nov. 6. Make your contribution today by calling 800-359-9191 or clicking that Big Orange donate button at krcl.org. To see all the thank you gifts, click here.
Views, thoughts or opinions shared by guests are their own and do not necessarily reflect those of the board, staff or members of Listeners' Community Radio of Utah, KRCL 90.9fm. Tonight's show was produced and hosted by Lara Jones and Aldine, KRCL's Punk Rock Farmer.
###