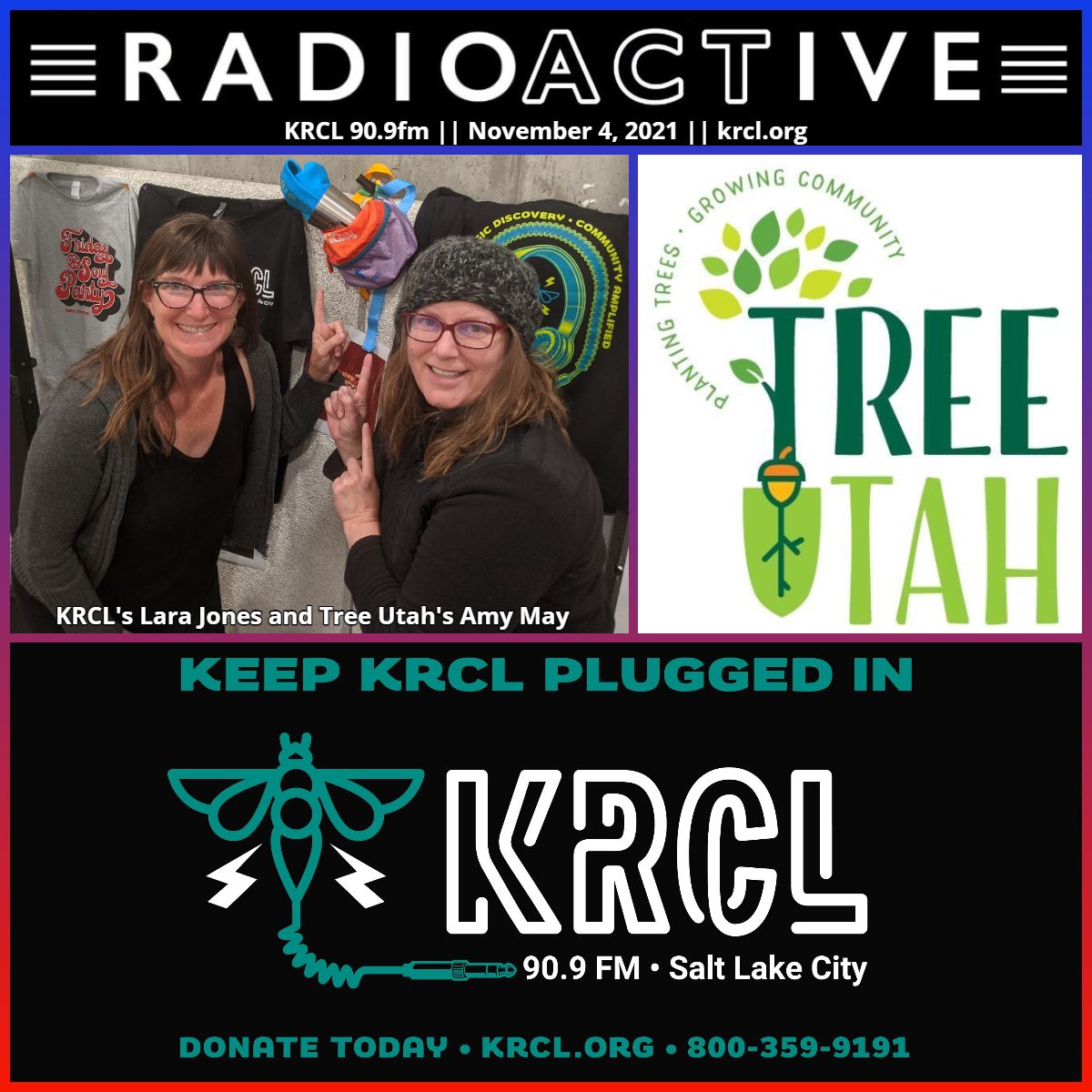 Lara Jones and Tree Utah's Amy May curate a Radiothon playlist to get you supporting community radio. Call at 800-359-9191 and donate in support of a show that passes the mic to grassroots activists, community builders, punk rock farmers, and DIY creatives.
To listen on-demand to this show, click here. This audio archive is available for the next two weeks thanks to the generosity of listeners like you!
Thanks to special guest Amy May of TreeUtah, which helps KRCL listeners plant trees in the community! For your gift of $100 to KRCL, TreeUtah will plant a tree in your honor. Become a sustainer at just $8.34 a month to plant a tree, too!
Playlist:
Tall Tall Trees, George Jones
Feed the Tree, Belly
Mighty Soul, Langhorne Slim
Rock Steady, Aretha Franklin
Garden of Four Trees, Explosions
Knock On Wood, Eddie Floyd
Instant Karma (We All Shine On), John Lennon
Shaking the Tree, Peter Gabriel
Karma Chameleon, Culture Club
Tie a Yellow Ribbon Round the Ole Oak Tree, Tony Orlando & Dawn
When I Get to Heaven, John Prine
Black Horse and the Cherry Tree, KT Tunstall
Bare Trees, Fleetwood Mac
Your support means another six months of Listeners' Community Radio of Utah for everybody! Make your contribution today by calling 800-359-9191 or clicking that Big Orange donate button at krcl.org. To see all the thank you gifts, click here.
Views, thoughts or opinions shared by guests are their own and do not necessarily reflect those of the board, staff or members of Listeners' Community Radio of Utah, KRCL 90.9fm. Tonight's show was produced and hosted by KRCL's Lara Jones and Amy May of TreeUtah.
###