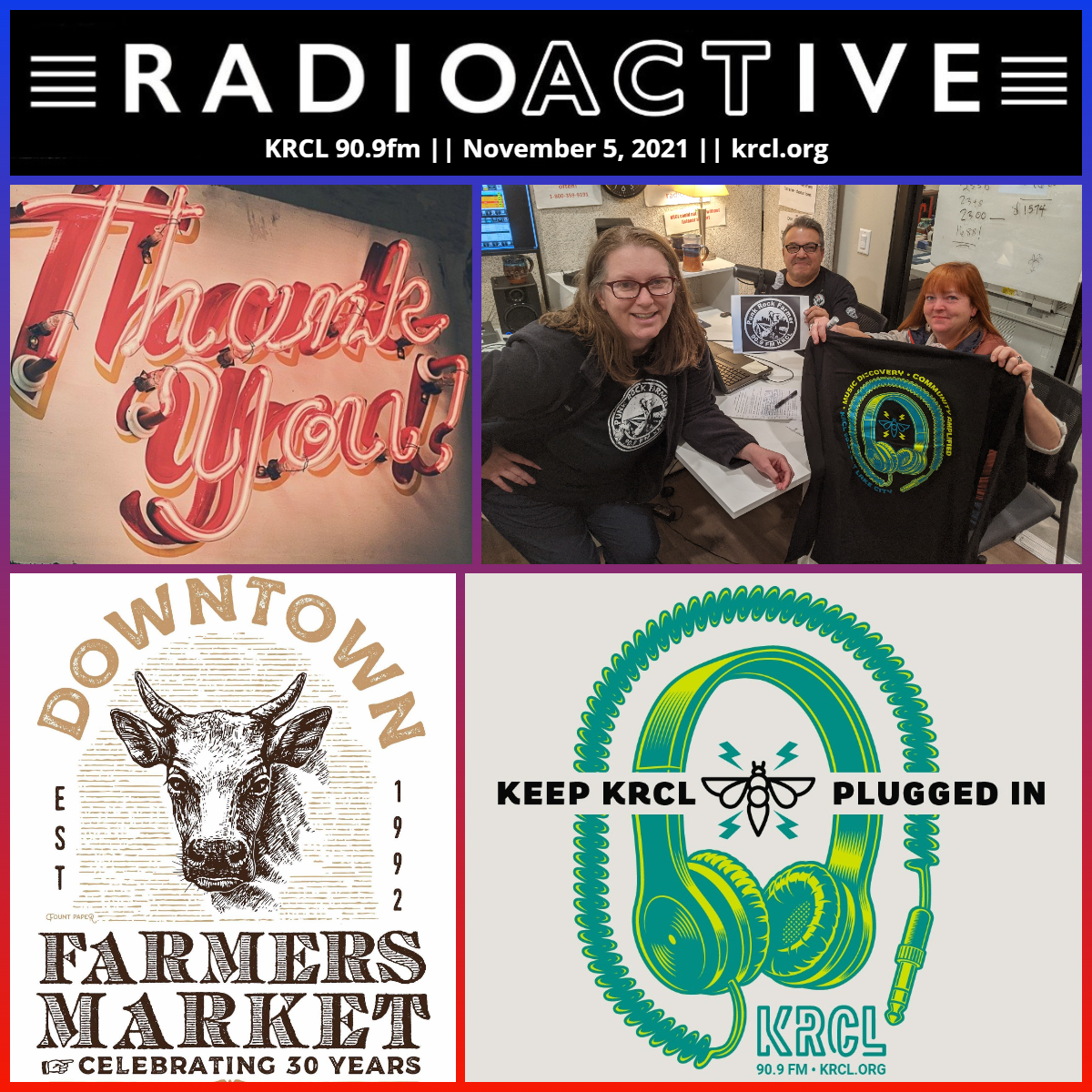 Radiothon meets the #PunkRockFarmer on Radioactive. Call at 800-359-9191 and donate in support of a show that passes the mic to punk rock farmers and DIY creatives.
To listen on-demand to this show, click here. This audio archive is available for the next two weeks thanks to the generosity of listeners like you!
Aldine, KRCL's Punk Rock Farmer, topped off every pledge tonight with a pack of seeds from our friends at Wasatch Community Gardens' Green Phoenix Farm.
Alison Einerson of Downtown SLC Farmers Market stopped by to help us out on our final Radiothon show this fall. Winter Market starts Nov. 13th at The Gateway!
Playlist:
Honeybee, Lucinda Williams
Rebel Girl, Bikini Kill
Oh!, The Linda Lindas
We Got the Beat (Live @ Metro Club Boston 1981), The Go-Go's
Cherry Bomb, Joan Jett & The Blackhearts
Smells Like Teen Spirit, feat. Joan Jett, Nirvana
Jocko Homo, Devo
Whip It, Devo
Hanging on the Telephone, Blondie
Rapture, Blondie
I Love a Man in a Uniform, Gang of Four
32 Weeks, Mekons
London Calling, The Clash
In the City, The Jam
Can't Cheat Karma, Zounds
The Overload, Yard Act
Judy Is a Punk, Ramones
Sorest Loser, My Friend Zero
Matador, Rifamos
Sweet Adeline, WEY
We're Having Much More Fun, X
The New World, X
Ring of Fire, Social Distortion
Views, thoughts or opinions shared by guests are their own and do not necessarily reflect those of the board, staff or members of Listeners' Community Radio of Utah, KRCL 90.9fm. Tonight's show was produced and hosted by Lara Jones, and Aldine, KRCL's Punk Rock Farmer.
###