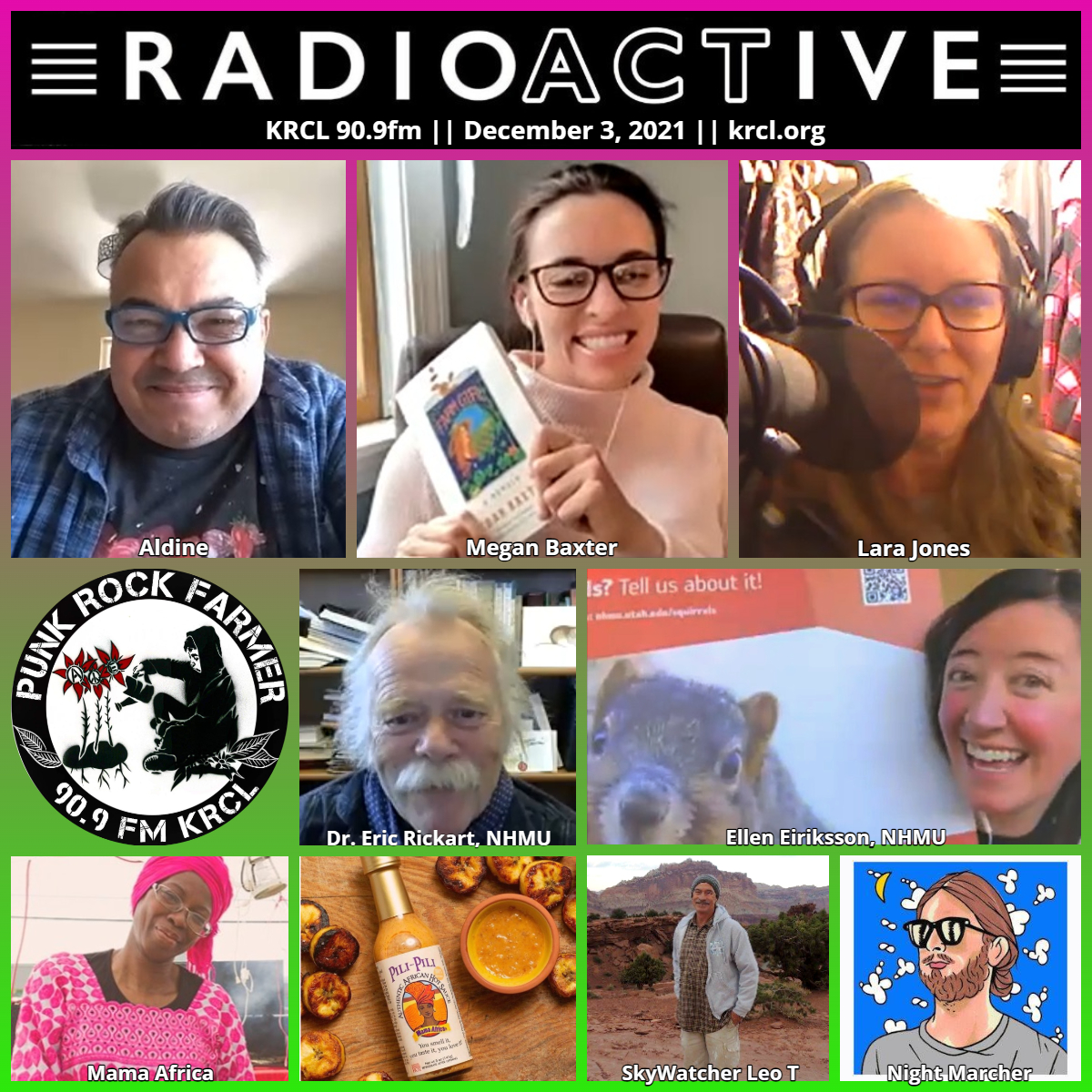 #PunkRockFarmerFriday brings you true tales from the agrihood, including author and Vermont homesteader Megan Baxter. SquirrelFest at NHMU, with a call to help spot the critters all week long for a citizen science project. SkyWatcher Leo T. Mama Africa and Craft Lake City's Holiday Market. Homegrown music with Night Marcher.
Tonight's show featured the following people, organizations and/or events. Check them out and get plugged into your community! 
Homegrown music from the Punk Rock Farmer archives, featuring Rob Reinfurt of Night Marcher and The Weekenders. To hear Rob talk about pizza and his musical journey, click here and listen to the show from October 2, 2020. 
SkyWatcher Leo T and his #ManyCulturesOneSky report: "We check out the night sky and Cetus the Whale in the southern skies!  And we talk about whales in the ocean, and in mythology along with a very tall visitor from outer space! Join us on SkyWatcher Leo T!  Salut to us all!"
DIY Creatives Spotlight, featuring Mama Africa, a culinary artist and entrepreneur from the Congo. Look for her and her unique Pili-Pili Sauce at the Craft Lake City Holiday Market Dec. 3-4 at The Monarch in Ogden this weekend.
Natural History Museum of Utah needs your help tracking squirrels in Utah. RadioACTive spoke with Eric Rickart, NHMU's curator of vertebrates, and Ellen Eiriksson, the museum's Citizen Science program manager. 
Aldine's #UrbanFarmReport, featuring author and Vermont homesteader Megan Baxter. Baxter teaches writing at Colby-Sawyer College and Southern New Hampshire University and is starting her own small farm. She has more than 20 years of organic farming experience.
READ: Farm Girl, a Memoir. "Two years into college, bonded to a lover spiraling into addiction and 2,000 miles away from her heart's home — a stretch of 40 certified-organic acres along the banks of the Connecticut River — Megan Baxter finds herself in starkly unfamiliar territory. She longs for the reassuring, cyclical clock of farming. It grounds her and reinforces her connection to something bigger. Hers is a profound devotion to Mother Earth; a tactile relationship with the life-giving powers of the soil. A form of worship."

FOLLOW: For all of Baxter's social/web, visit linktr.ee/megan.baxter. Coming soon, a blog about her new homestead, Little House Farm!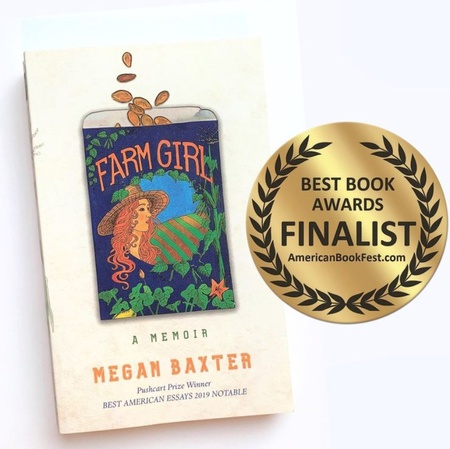 Views, thoughts or opinions shared by guests are their own and do not necessarily reflect those of the board, staff or members of Listeners' Community Radio of Utah, KRCL 90.9fm. Tonight's show was produced and hosted by 
Lara Jones
 and
 Aldine, KRCL's Punk Rock Farmer
.
###