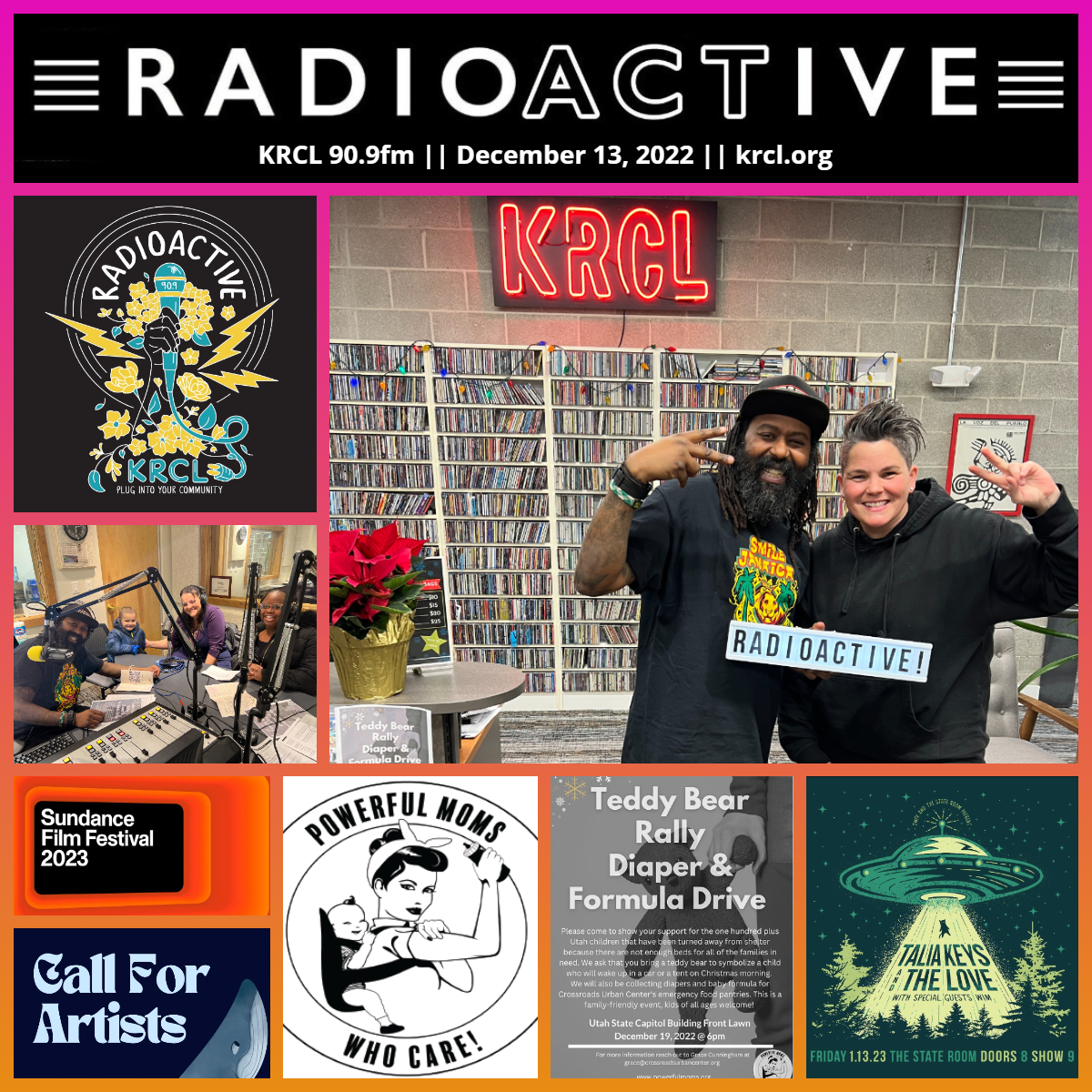 Music Meets Activism with musician and activist Talia Keys. Plus, Powerful Moms Who Care's call-to-action, Salt Lake Arts Council's open call-for-artists Sundance call for volunteers and lineup spotlight.
The Soundcloud file below is edited for compliance with the Digital Millennium Copyright Act and does not feature all the music we included tonight. The full show with music is available on demand for the next two weeks here: krcl.org/on-demand.
Tonight's show featured the following people, organizations and/or events. Check them out and get plugged into your community!
Renato Olmedo-Gonzalez of the Salt Lake City Arts Council, which has one more day left in its open call-for-artists pre-vetting process.
Sundance Film Festival 2023: RadioACTive spoke with John Nein, senior programmer, about the festival lineup, tickets and volunteer opportunities.
Grace Cunningham of Powerful Moms Who Care, an organization of low-income women working toward safer communities and healthier families, especially for people living in extreme poverty and struggling with homelessness.
Roundtable Tuesday host Risshan Leak spoke with musician and activist Talia Keys for a round of Music Meets Activism. To follow Talia, click here.
Talia's MMA playlist:
"Everybody's Gay" by Lizzo
"I Like That" by Janelle Monae
"Fabulosity" by Todrick Hall, featuring Chaka Khan
Guests' views, thoughts, or opinions are their own and do not necessarily reflect those of the board, staff, or members of Listeners' Community Radio of Utah, KRCL 90.9fm. Questions, comments or suggestions for the show? Email radioactive@krcl.org. Tonight's RadioACTive team included:
###