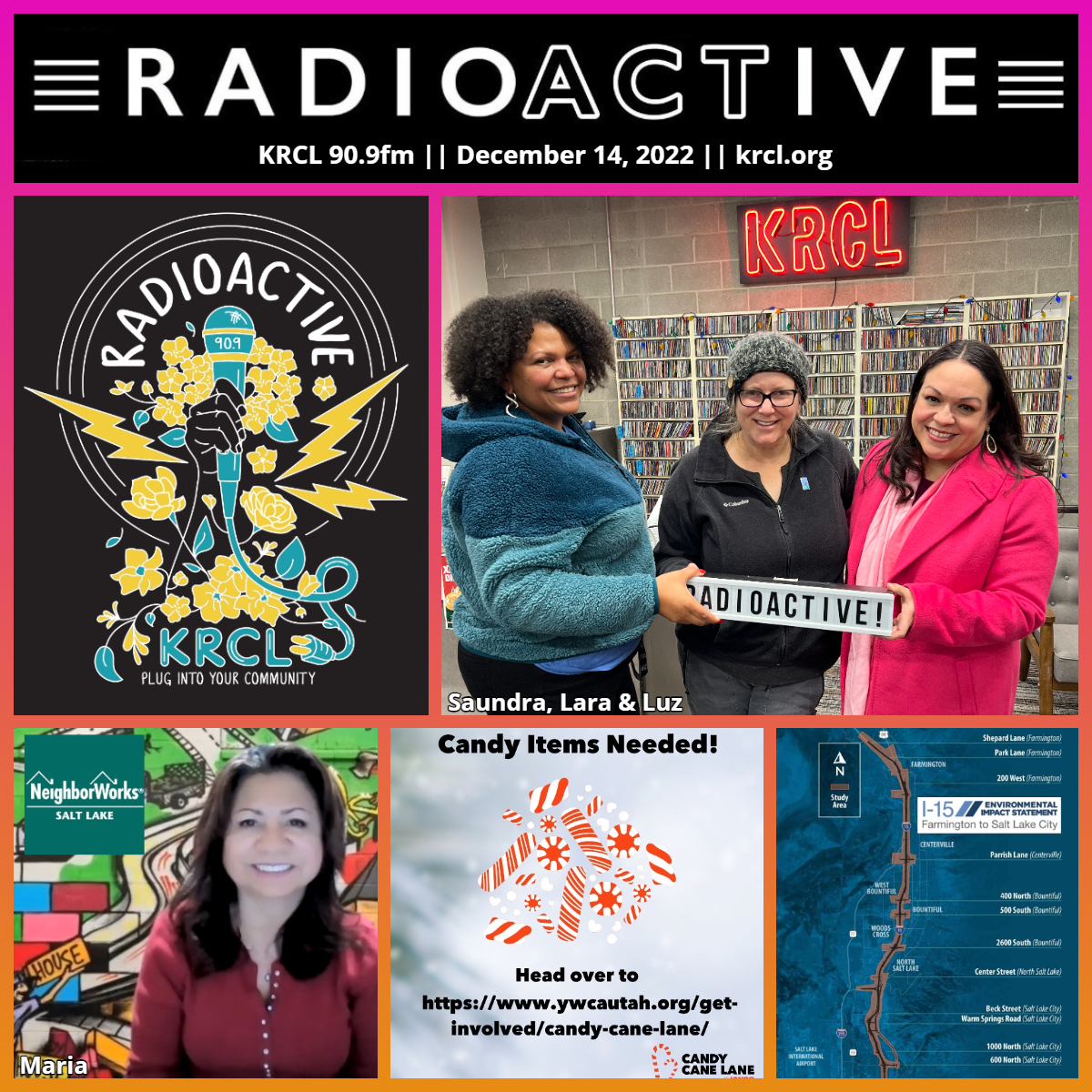 NeighborWorks Salt Lake's Maria Garciaz on the history of I-15 expansion on the Capital City's westside. Sen. Luz Escamilla on lawmakers' role in the issue. Plus, YWCA Utah's Saundra Stokes on Candy Cane Lane.
The Soundcloud file above is edited for compliance with the Digital Millennium Copyright Act and does not feature all the music we included tonight. The full show with music is available on demand for the next two weeks here: krcl.org/on-demand. 
Tonight's show featured the following people, organizations and/or events. Check them out and get plugged into your community!
#GiveLocal Spotlight: Saundra Stokes of YWCA Utah on the nonprofit's Candy Cane Lane. The nonprofit's annual event ensures that survivors of domestic violence and their families receive new winter essentials along with gifts, such as toys and games, that will bring joy to their holidays
Dec. 14-18: Candy Cane Lane at YWCA Utah. "In the past, gifts for Candy Cane Lane have been stocked by generous in-kind donations, from community members, resulting in over 5,000 items to fulfill families' wish lists. These donations are used to help families not just during Candy Cane Lane, but all throughout the winter months, and allow us to keep an extra inventory for new families arriving to the YWCA Utah. Schedule your donation drop off here, learn more about Candy Cane Lane, or sign up to volunteer at ywcautah.org/candycanelane."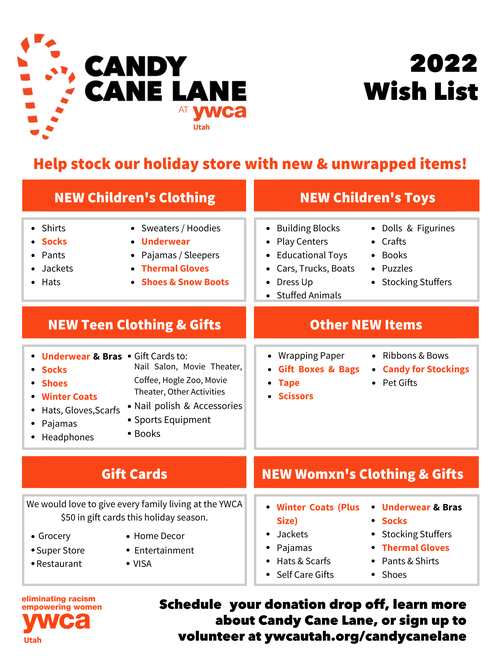 Maria Garciaz, CEO of NeighborWorks Salt Lake, shared the history of Interstate 15 on SLC's west side. 
JOBS: NeighborWorks is hiring for several positions. If you're looking for something new, click here.
Senator Luz Escamilla (D-Dist. 1/10, Salt Lake County) on lawmakers and their role in I-15 expansion. Last week, Sen. Escamilla and Rep. Angela Romero and Rep. Sandra Hollins hosted a listening session at the Utah State Fair Park so constituents could air their concerns.
Jan. 13: Last day to submit public comment on UDOT's proposed expansion of I-15 from Farmington to SLC. Those who would like to learn more and provide feedback on the alternatives should visit i15eis.udot.utah.gov. Visitors may provide input using a variety of methods available at the study website, including the option to leave comments on an interactive map. 
Guests' views, thoughts, or opinions are their own and do not necessarily reflect those of the board, staff, or members of Listeners' Community Radio of Utah, KRCL 90.9fm. Questions, comments or suggestions for the show? Email radioactive@krcl.org. Tonight's RadioACTive team included:
###