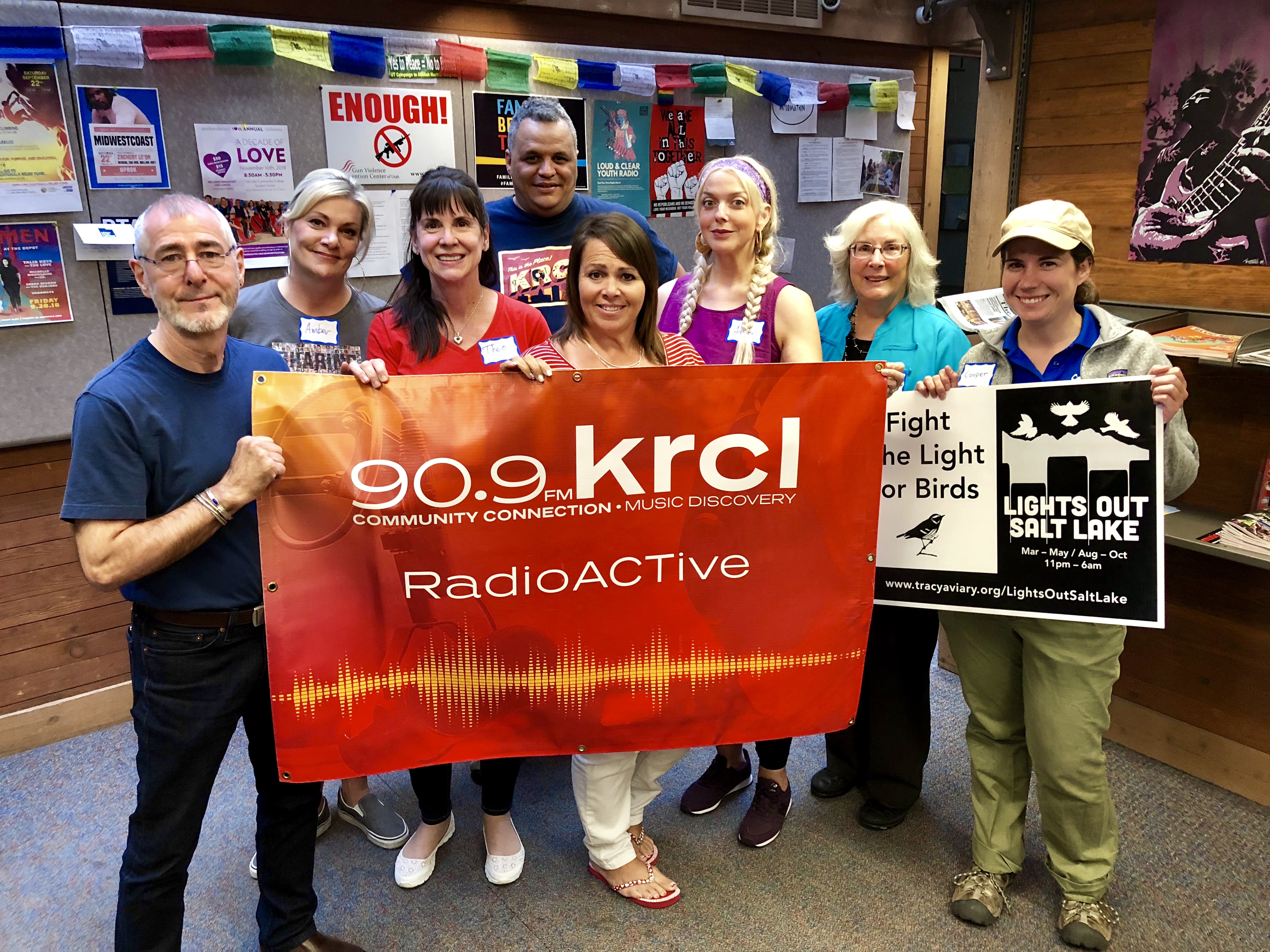 Overdose Awareness Day, The Bee, Local Independent Film Foundry, Utah Film Center, Birds and Brews
Tonight's lineup:
Cooper Farr, a Conservation Scientist, and Citizen Scientist Jeanne LeBar of

Tracy Aviary

, on

Birds & Brews: Migration Edition,

an event with Fisher Brewing to educate

about the importance of dark skies. and small actions we can take to help save lives of migrating birds!
Giuliana Serena from the The Bee, shared a story by Aitch Alexandar, talked about upcoming events and an open call for story tellers now through September for a curated show coming up in January.

Aitch Alexandar told this story live onstage at The Bee on

December 1st

of 2017 at the Clubhouse on South Temple. The theme of the night was Adulting.
Sep. 13, 6:00 p.m.

Jan. 19, 2019,

The Bee // Healthcare @ Kingsbury Hall, There is an open call for story tellers about Health Care now through the end of September. Story tellers will be given workshops and do not need experience telling stories. To submit your story go to The Bee's web page and find the event,The Bee // Healthcare @ Kingsbury Hall, click (view event) and you'll find a submission form.
Guests from

Overdose Awareness Utah

and Addict's Mom talked about their personal reasons of why they advocate and educate to save the lives of those struggling with addiction and featured
Got a story you'd like to share on the show? Record a voice memo on your smart phone, then email it to radioactive@krcl.org. Keep it under 3 minutes and be sure to include a name and phone number in the body of the message.
RadioActive is a production of Listeners' Community Radio of Utah. Tonight's team included:
Exec. Producer: Lara Jones
Assoc. Producer/Host: Billy Palmer
Community Co-Host: Nick Burns
Volunteer/Production: Natalie Benoy