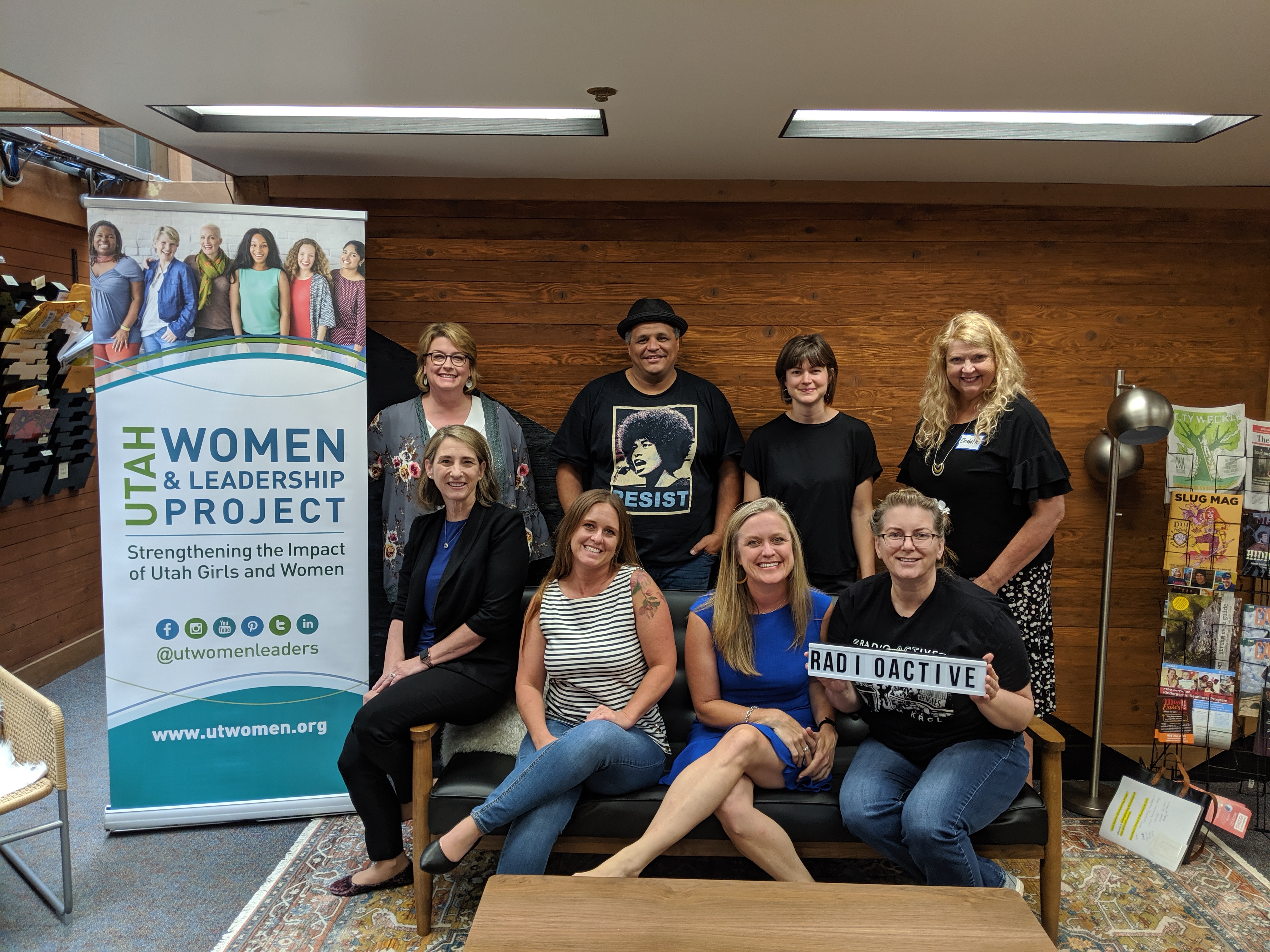 An Exploration of Healing in Art, Utah Domestic Violence Coalition, Meet Your Maker, Make Salt Lake, Utah Women and Leadership Project
Tonight's lineup:
Utah Women & Leadership Project offered a new report and policy briefing on women in STEM education. Report authors Dr. Susan Thackeray and Dr. Cheryl Hanewicz explained their findings and what Utah needs to do to recruit more women into the STEM pipeline as early as kindergarten. Click here to read the report.
#MeetYourMaker, featuring Craft Lake City DIY Festival's STEM Building exhibitors. Our last MYM featured 2 Maker Spaces:
An Exploration of Healing and Art: A new exhibit debuting at Finch Lane Gallery explores the generational effects of mental illness, domestic violence and other traumatic experiences. RadioACTive got a preview with the artists:
Elizabeth Mathews, Untold Aftermath, invites the viewer to explore the experience of domestic violence and aspects of its normalization
Amy Bennion, I, your glass, investigates trauma and the bonds between all people through visual art featuring her siblings
The Salt Lake City Arts Council's Sarah Hobin, Visual Arts and Community Outreach Manager, and Utah Domestic Violence Coalition Executive Director Jenn Oxborrow joined the show to talk about community trainings in conjunction with the exhibit. These trainings are free and open to the public, no RSVP necessary, includes a presentation and time for discussion.
What: Domestic Violence 101. Learn what it is, what the effects are, and how to support or advocate for people experiencing it
When: August 21 & September 4, 6:00-7:30 p.m.
Where: Finch Lane Gallery (1330 E.100 S., SLC) in Reservoir Park
Got a story you'd like to share on the show or an issue you'd like us to cover? Record a voice memo on your smart phone, then email it to radioactive@krcl.org. Keep it under 3 minutes and be sure to include a name and phone number in the message.
Views, thoughts and opinions shared by guests are their own and do not necessarily reflect those of the board, staff and members of Listeners' Community Radio of Utah, 90.9fm KRCL. Tonight's RadioACTive team included:
Exec. Producer/Host: Lara Jones
Assoc. Producer/Host: Billy Palmer
Volunteer: Sarah Thacker
###