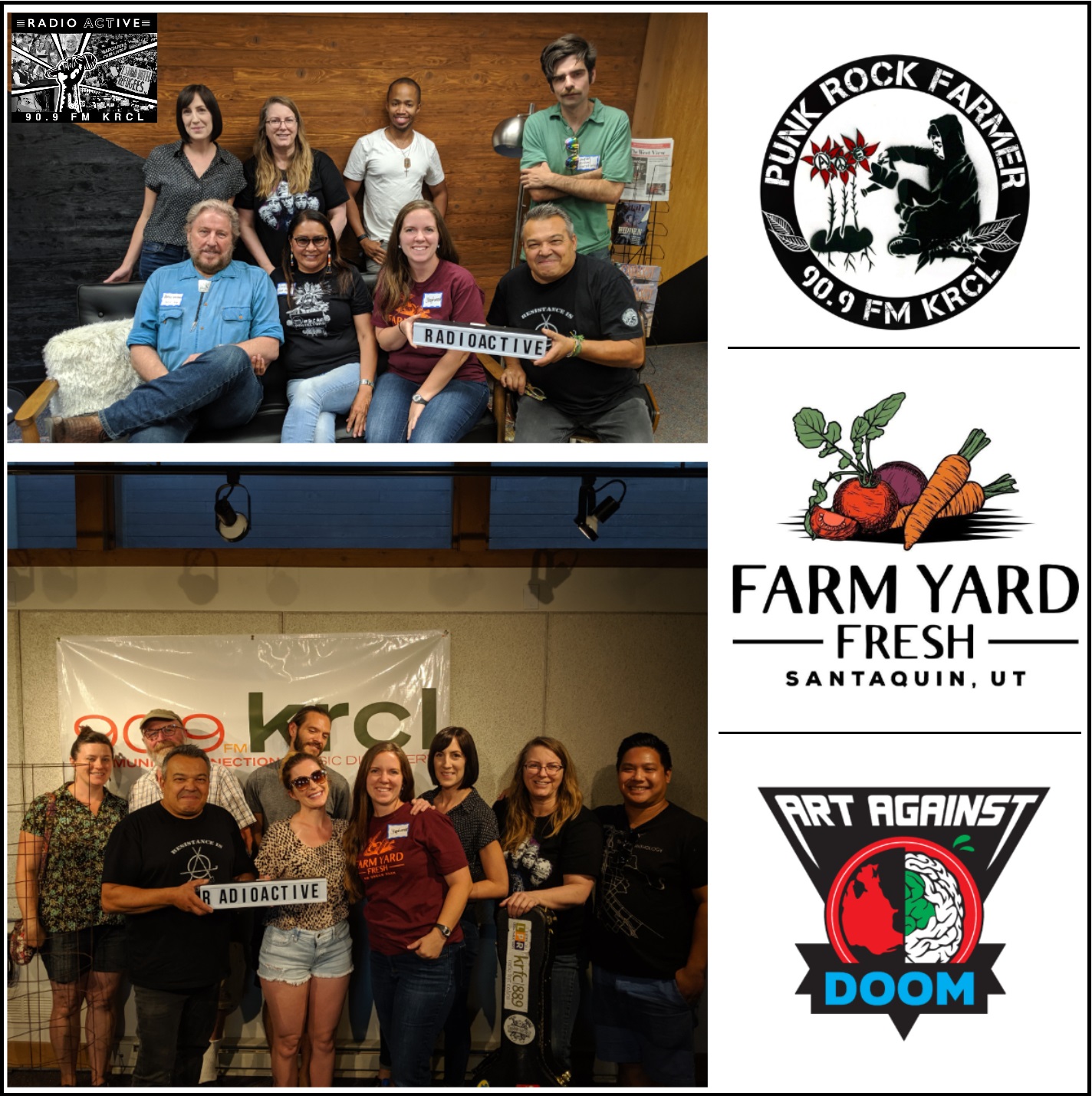 Live music from Maxwell Hughes and EMYLE, #UrbanFarmReport with Farm Yard Fresh and Jonathan K, #Jam4MaunaKea, Art of Doom call for artists, Indian Food Fair
Tonight's lineup:
Live music from Maxwell Hughes, formerly of The Lumineers, and singer-songwriter EMYLE. They're in town tonight for a gig at Piper Down an Olde World Pub, 1492 S. State St., SLC.
Linda Jim of SLC Air Protectors, which will host Jam 4 Mauna Kea - Global Solidarity through Song Gathering from 2:00-3:20 p.m. Sunday, Aug. 11, at Krishna Food Forest & Farm, 965 E. 3370 S., Millcreek. Held in solidarity and support of Native Hawaiians who are protecting their sacred mountain, Mauna Kea.
NixBeat, Steven Michael and Kady Newland called for passionate members of the Salt Lake community to submit works of art to address the climate crisis as it is and how it will be for Art Against Doom 2019.
A preview of this year's Indian Food Fair with organizer Jaswandi Sakpal. The cultural festival of Indian food, culture, and entertainment will be this Saturday, Aug. 10, from 11a-8p at Liberty Park in SLC. Admission is FREE.
#UrbanFarmReport, wherein Aldine talks about the state of the agrihood. Tonight's featured guests:
Stephanie Taylor of Farm Yard Fresh, a multi-generation, family-owned urban farm in Santaquin.
Urban homesteader Jonathan K and Kathy
Got a story you'd like to share on the show or an issue you'd like us to cover? Record a voice memo on your smart phone, then email it to radioactive@krcl.org. Keep it under 3 minutes and be sure to include a name and phone number in the message.
Views, thoughts and opinions shared by guests are their own and do not necessarily reflect those of the board, staff and members of Listeners' Community Radio of Utah, 90.9fm KRCL. Tonight's RadioACTive team included:
Exec. Producer/Host: Lara Jones
Assoc. Producer: Billy Palmer
Community Co-Host: Aldine Strychnine, KRCL's Punk Rock Farmer
Volunteer: Brooke Estes, Siya Mali
Audio Engineer: Sullivan Phetchanpheng
###