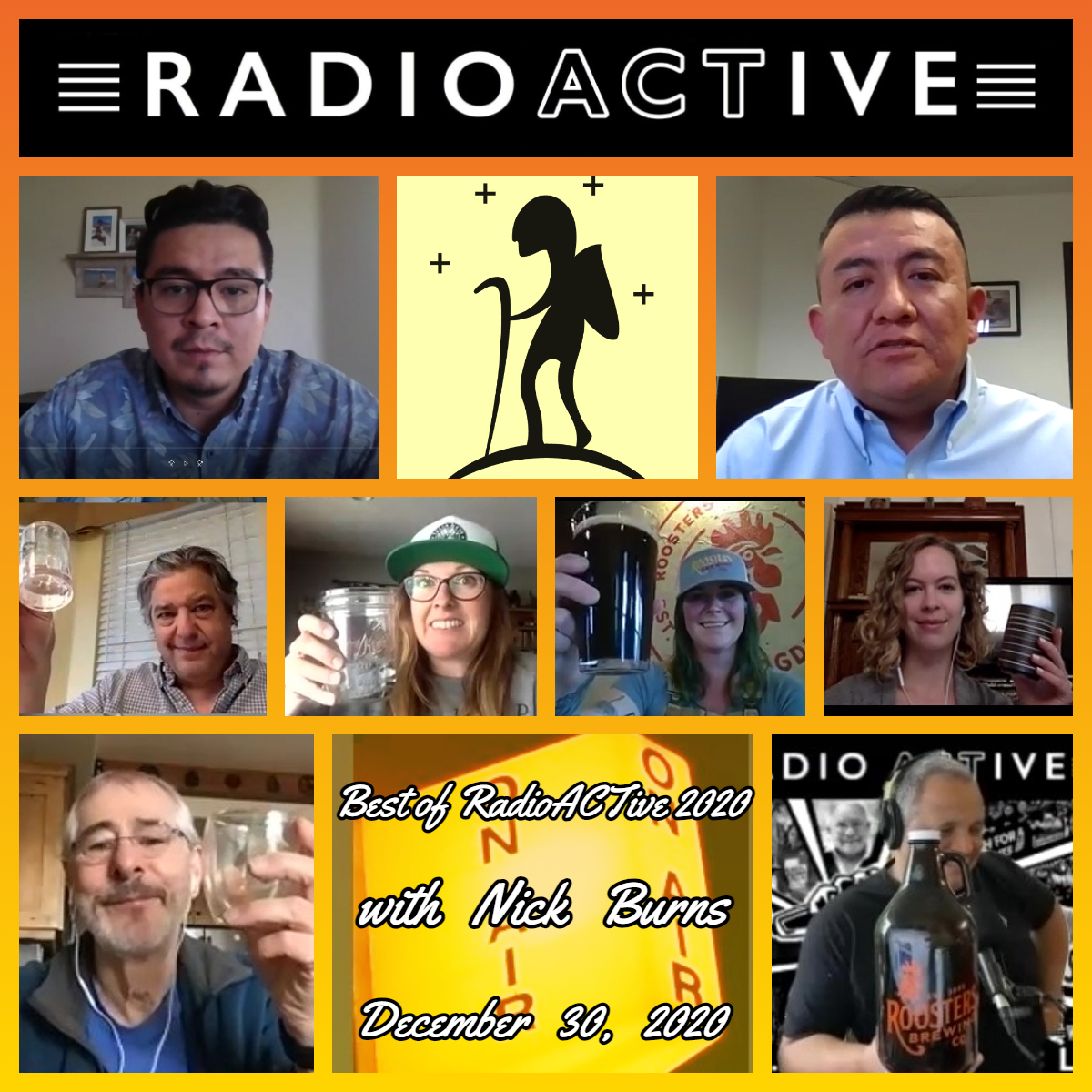 Best of RadioACTive with Nick Burns on RadioACTive, featuring SLC, Water Equity for Navajo Indigenous People Rain Maker Media Group, Tara Benally, #Quarantine Cocktails with City Weekly, and Roosters Brewing Company
From Dec. 28-Jan. 1, the RadioACTive Team closes out the year by sharing some of our favorite episodes. Thank you for all of your support. Tonight's show originally aired May 20, 2020, and featured:
#Quarantine Cocktails with:
Erin Kleven of Rock Camp SLC, which will host a Virtual Music Festival this Friday and Saturday on Facebook Live. Donations are encouraged to support Rock Camp's programs.
Dave John of PANDOS, updated listeners on the progress of getting a mobile Test, Track Treat, Trace and Isolate Program up and running to combat COVID-19 and the challenges of poverty, transportation, and coordinating in the 4 states where Navajo residents reside.
Tara Benally with the COVID-19 Navajo Relief Efforts Group shared updates on the group's current efforts underway. And reported out that after news that the Navajo Nation has the most Corona Virus Cases per-capita in the U.S.
Navajo Indigenous People:
We shared an interview between Adrian Cheii Dotson of Rain Maker Media Group and Ronson Chee, Ph.D, P.E. of Riley Engineering LLC:
Rainmaker Media Group LLC was founded to serve indigenous communities by leveraging media to promote sustainable economic development and business development for the communities and individuals.
Dr. Ronson Chee about the disproportionately high rates of COVID-19 on the Navajo Nation recently making headlines on the world stage. He also gives his personal story of growing up where carrying water was a large part of his and his community's daily life.

It has brought to light the lack of in-home sanitation facilities and lack of potable water infrastructure coverage. This lack of this critical water infrastructure has been attributed as one of the primary reasons for the disproportionately high rates of COVID-19 cases on the Nation as many residents do not readily have access to the clean water needed for handwashing and other sanitary uses.
The lack of potable water infrastructure coverage on the Nation has been a long-standing issue prior to the COVID-19 pandemic and is also one of the primary underlying causes for the multitude of issues that plague the Nation such as high-poverty levels, low socio-economic status, lack of jobs, and other non-COVID-19 health disparities
.
Tonight's RadioACTive team included:
Assoc. Producer/Host: Billy Palmer
Community Co-Host: Nick Burns
Exec. Producer: Lara Jones
Volunteer: Natalie Benoy
###