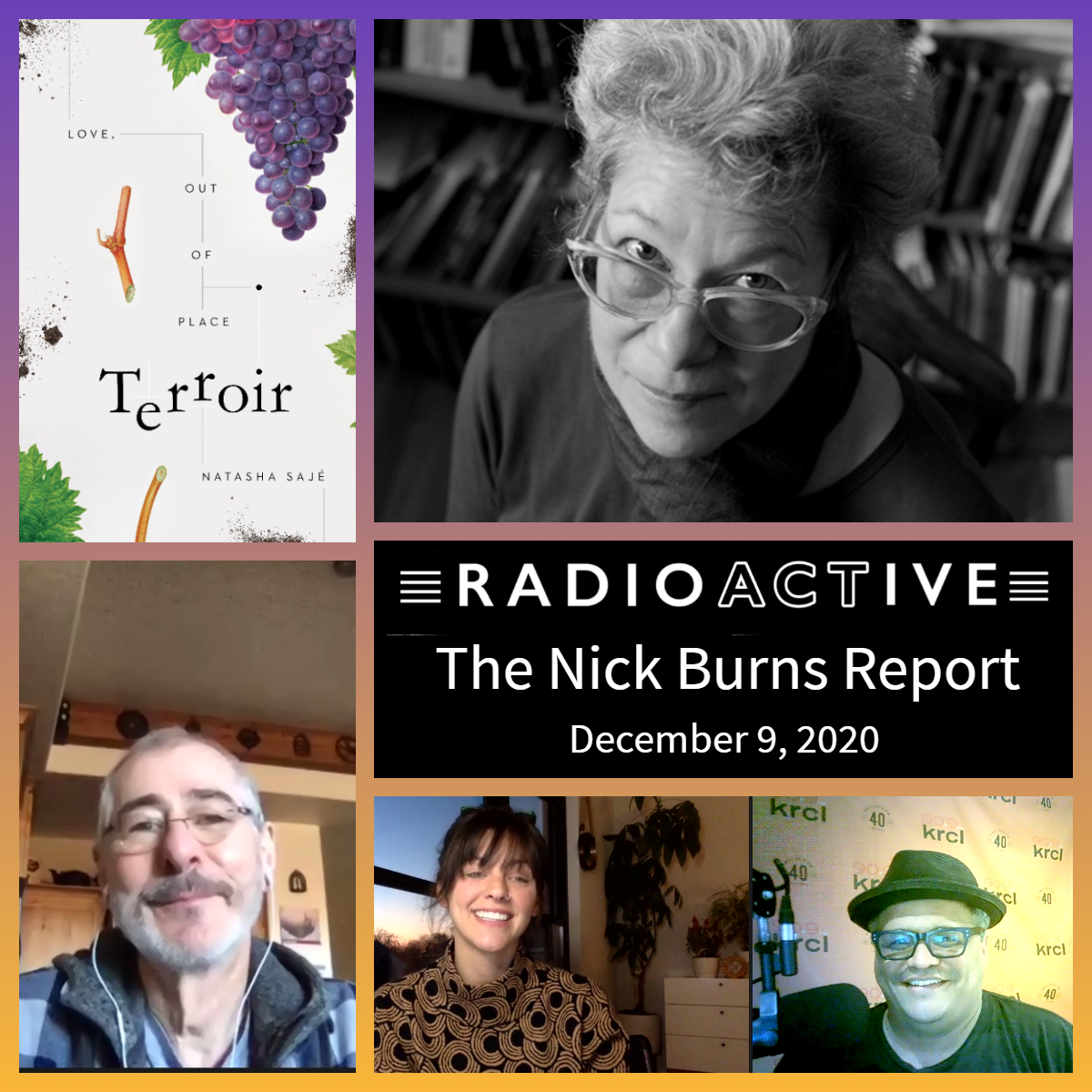 The Nick Burns Report featuring: Author and Poet, Natasha Sajé Ph.D., plus Tallying the Environmental Wins and Losses of 2020 with the Utah Chapter of the Sierra Club
Tonight's Line-up:
Environmental Wins and Losses:
Carly Ferro of the Utah Chapter Sierra Club gave a tally of wins and losses of Utah's environmental movement for 2020, and what's to come next year regarding legislative strategy and grassroots organizing. Ferro also gave suggestions on how community members can get involved with the Sierra Club.
The Nick Burns Report featuring: Westminster, English Professor, Natasha Sajé and her new memoir, Terroir: Love, Out of Place
Sajé talked about a free 2021 creative writing course for members of the community.
Natasha Sajé is the author of three books of poems, including Vivarium (Tupelo, 2014), as well as a postmodern poetry handbook, Windows and Doors: A Poet Reads Literary Theory (Michigan, 2014). She has been a Fulbright scholar. And currently, she is a professor at Westminster College, where she also directs the Anne Newman Sutton Weeks Poetry Series at Westminster.
Click here to read more about Sajé's books on her website.
Views, thoughts or opinions shared by guests are their own and do not necessarily reflect those of the board, staff or members of Listeners' Community Radio of Utah, 90.9fm KRCL. Tonight's RadioACTive team included:
Assoc. Producer/Host: Billy Palmer

Community Co-Host: Nick Burns

Volunteer/Asst. Producer: Natalie Benoy

Executive Producer: Lara Jones
###