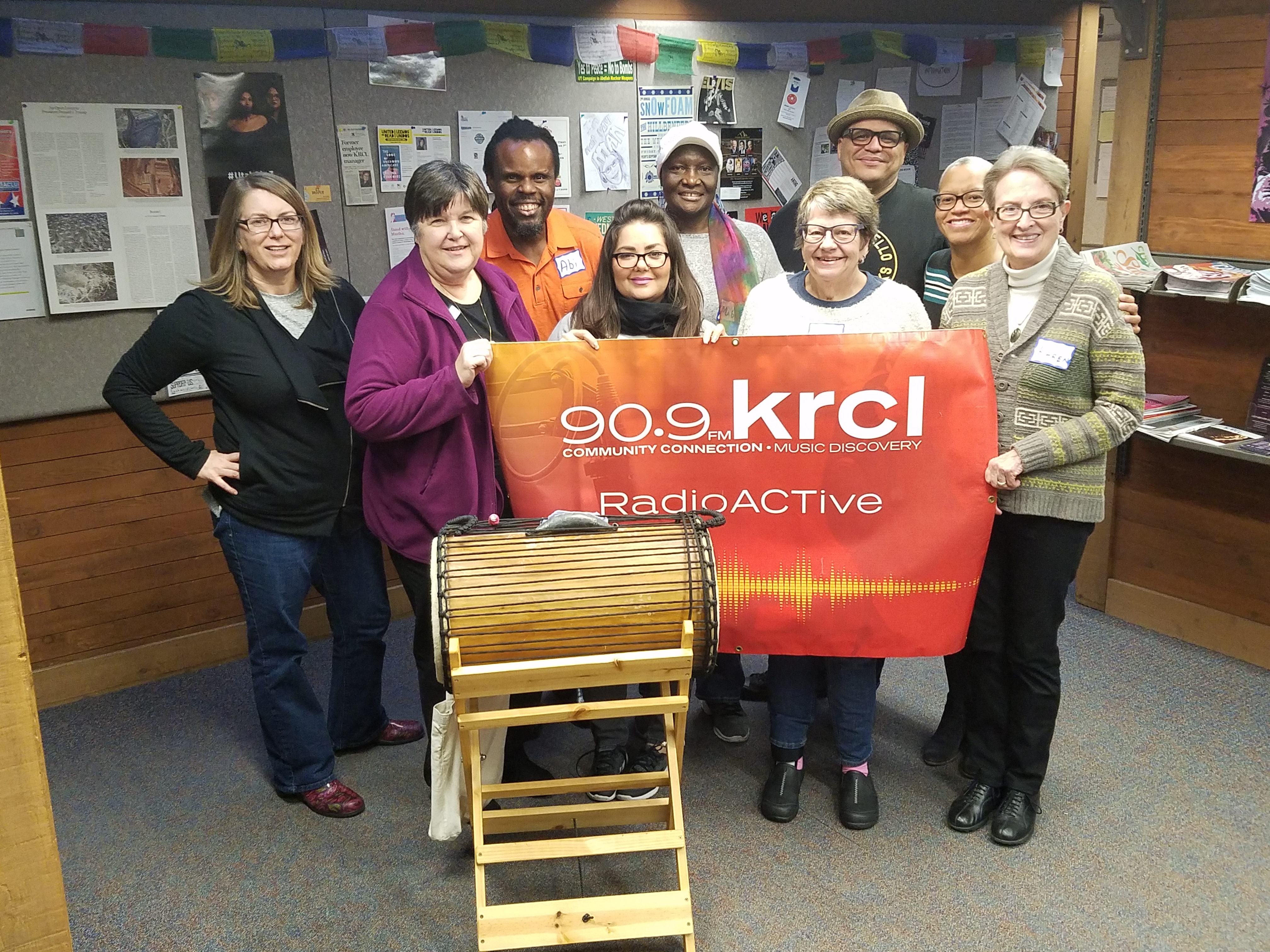 Happy 98th Birthday to the League of Women Voters of Utah, ERA then and now, Congresswoman Karen Shepherd traces the roots of our political polarization, Abi Goddey's Black Butterflies in Kent, Dunun Drumming with Mabiba
Guests:
Writer Abi Olufeko of 365 Poetry, who read a powerful piece during the show. He'll be sharing more at Black Butterflies in Kent, a literary event "weaving magical sounds of blackness through song, poetry, dance, and great food." Ten dollars at the door, Black Butterflies in Kent will be held Feb. 24, 7:00-10:00 p.m., at Columbus Community Center, 2531 S, 400 E, Salt Lake City

Mabiba Baegne, a master of West African dunun drumming who moved to SLC a year ago. She shared her story of following master drummer Famoudou Konate in Guinea until he agreed to teach her. She's now teaching classes, including a series you can still join this Sunday. Click here for more details. Or sign up for classes in March and April.

Recap of Day 23 of 45 at the Utah Legislature with Peggy Carrico, League of Women Voters of Utah.

Luci Malin, original ERA supporter who moved to Utah in the '80s to organize for NOW, the National Organization for Women. She shared stories of mobilizing "missionaries for the ERA."

Better Boundaries campaign co-chair Karen Shepherd, who represented Utah's 2nd District in Congress from 1993-1995. Toward the end of the show, Shepherd shared a story from her freshman year in Congress that just might explain the root of our polarized political times.
Tonight's RadioActive Team:
Host/Executive Producer: Lara Jones
Community Co-Host: Ma Black
Associate Producer: Billy Palmer
KRCL Volunteer: Jim Boswell
Got a RadioActive suggestion? Send an email to radioactive@krcl.org. Better yet, use a smart phone to record a 30-second question, comment or suggestion, include your first name and neighborhood, and we may use it in a future show.