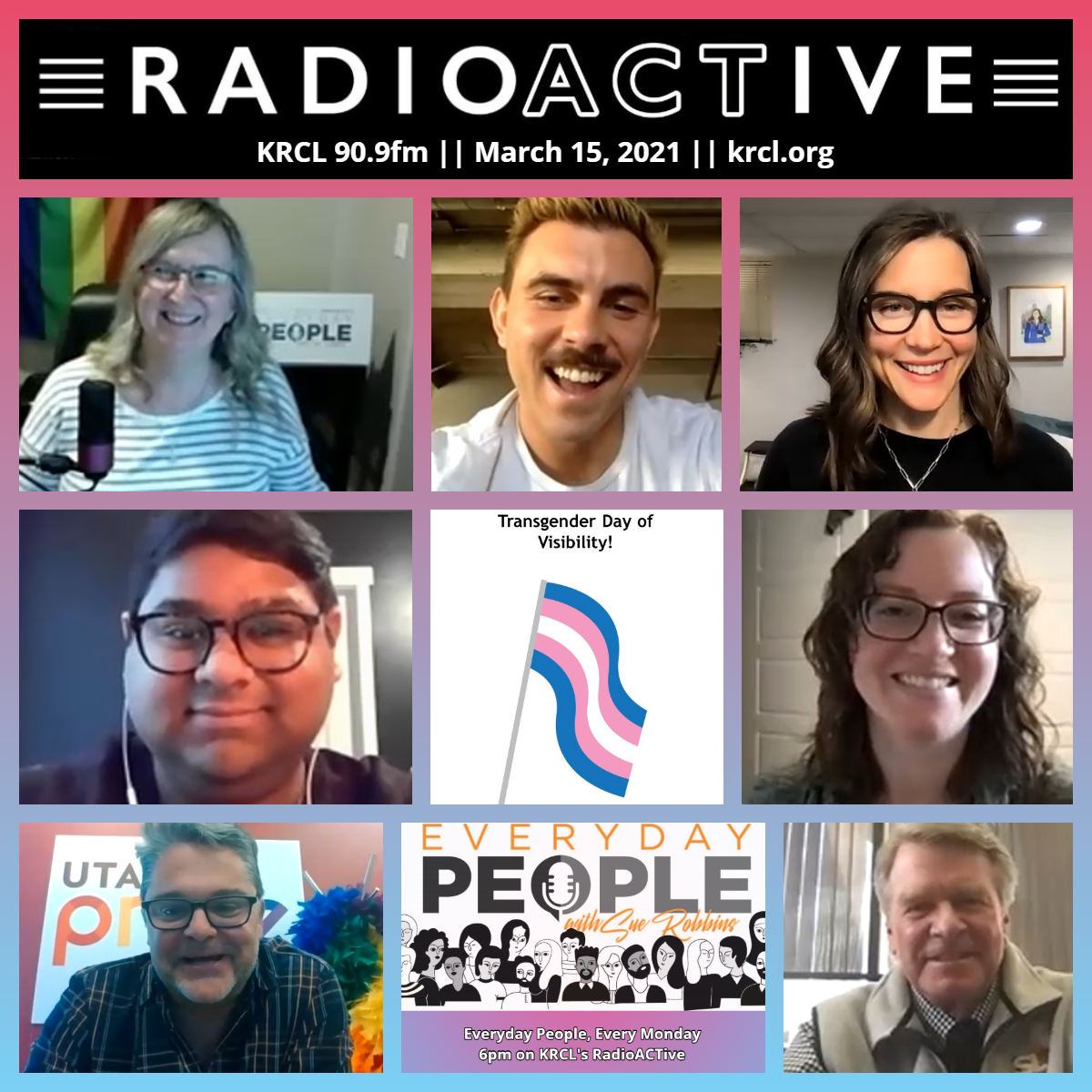 As we pass the one-year mark with COVID, what's next? Find out on tonight's #EverydayPeople edition of the show with Community Co-Host Sue Robbins. Guests: SLC Mayor Erin Mendenhall, Utah AIDS Foundation, Project Rainbow, Utah Pride Center and SL County Health Department.
Tonight's lineup:
Rallies & Resources:
The first of several online community engagement meetings seeking public feedback on Salt Lake County's West General Plan started at 5:30 p.m. this evening. The plan focuses on unincorporated areas in the western portion of the County. When completed, this General Plan will provide a big picture guide for officials and residents to use to prepare for growth and conservation efforts over the next 20-50 years. To learn more about the West General Plan and opportunities to engage, visit slco.org/west-plan.

The application window opened today at RentRelief.Utah.Gov: The Emergency Rental Assistance program can help renters who are unable to pay their rent and utilities due to circumstances related to COVID-19. You can apply here starting today.
Also starting today: The City Library has reopened for Express Services at all locations, except Sprague in Sugar House. New operating hours: 11-7 M-Th; 11-6 F/S; and The Main Library on Sundays, Noon-6. Curbside pickup services will continue these same hours. Facemasks will be required at all times and social distancing measures enforced. More information available at slcpl.org/express-services.

Project Rainbow Founder Lucas Horns issued sign-up call for TDoV: "March 31st, will mark the 12th annual International Transgender Day of Visibility (TDoV). The event celebrates the resilience and success of transgender and gender-nonconforming people and raises awareness of transgender rights."

Click here to get a TDoV flag staked in your yard. They go fast! Staking begins March 28, with flag retrieval on April 3.
Click here to join Project Rainbow's team of scouts to make, stake, and take down flags across the state.

Pride Week is happening: Utah Pride Center's Rob Moolman shared news of this year's festival week, June 1-7, at Washington Square, as well as reflected on the one-year anniversary of COVID and its impact on the nonprofit.
Led by Community Co-Host Sue Robbins, tonight's #EverydayPeople panel discussion focused on the one-year mark of COVID. Featured guests:
Views, thoughts or opinions shared by guests are their own and do not necessarily reflect those of the board, staff or members of Listeners' Community Radio of Utah, 90.9fm KRCL. Tonight's RadioACTive team included:
Community Co-Host: Sue Robbins, Community Co-Host of Everyday People edition
Executive Producer: Lara Jones
Assoc. Producer: Billy Palmer
###