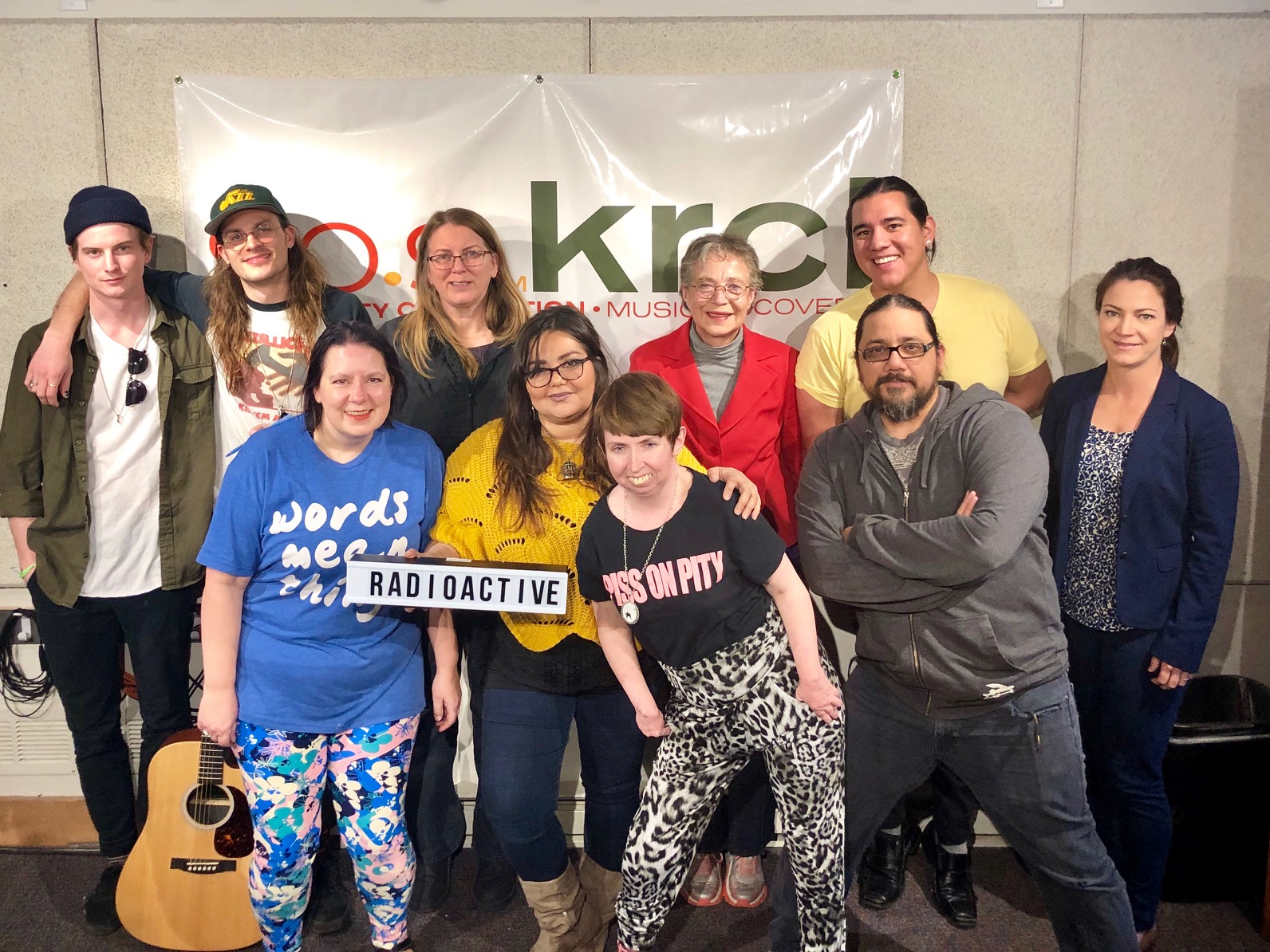 Live music from Quiet Oaks' Dane Sandberg, Women War and Peace, Artes de Mexico en Utah, Austin Musician of the Year Gina Chavez, #AbledsAreWeird and other ways to shine a light on barriers people with disabilities face
Tonight's lineup:
Live music from Quiet Oaks, a formerly SLC-based indie rock band that has since relocated to Nashville. Singer and guitarist Dane Sandberg stopped in to play a couple of songs on RadioACTive. The band released "Almost Ok", a five-song E.P. produced by Andrija Tokic (Alabama Shakes, Benjamin Booker, and more), in September
Jorge Rodriguez and Lourdes Cooke of Artes de México en Utah, which promotes the appreciation of Mexican art in Utah. In recognition of the International Year of Indigenous Languages 2019, Artes de México en Utah presents Alcanzando Comunidades — a series of classes that utilize art to teach the history of Mexico. Free and open to the public.
Gina Chavez, Austin's 2019 Female Vocalist of the Year, who will be at Kingsbury Hall in SLC March 28 & 29. Click here for tickets.
Chavez is an official SXSW artist for the sixth consecutive year, 2014 to 2019. When not touring the U.S., she and her band travel the world as cultural ambassadors with the U.S. State Department. Their most recent tour was in Kyrgyzstan and Uzbekistan. For a longer interview with Chavez, use the media player below:
Women, War and Peace is a documentary series on the changing roles of women in war and peace, airs March 25 &26 on KUED Channel 7. RadioACTive spoke with Emily Eckman, who served with the USMC 1st Radio Battalion for the final draw down of Camp Leatherneck in Helmand Province, Afghanistan.
#AbledsAreWeird: A panel discussion on the stereotypes, harassment and other barriers faced by disabled members of our community, featuring:
Psarah Johnson of the Disabled Rights Action Committee
Jennifer Miller-Smith, chair, Utah Democrat Disability Caucus
Braidan Weeks, Living the Circle of Life
Joseph Ray, disabilities chair, National Congress of American Indians.
Carly Christensen, disability advocate. For a long interview with Carly, use the media player below.
Got a story you'd like to share on the show? Record a voice memo on your smart phone, then email it to radioactive@krcl.org. Keep it under 3 minutes and be sure to include a name and phone number in the message.
RadioACTive is a production of Listeners' Community Radio of Utah. Tonight's team included:
Exec. Producer/Host: Lara Jones
Assoc. Producer: Billy Palmer
Community Co-Host: Ma Black
###