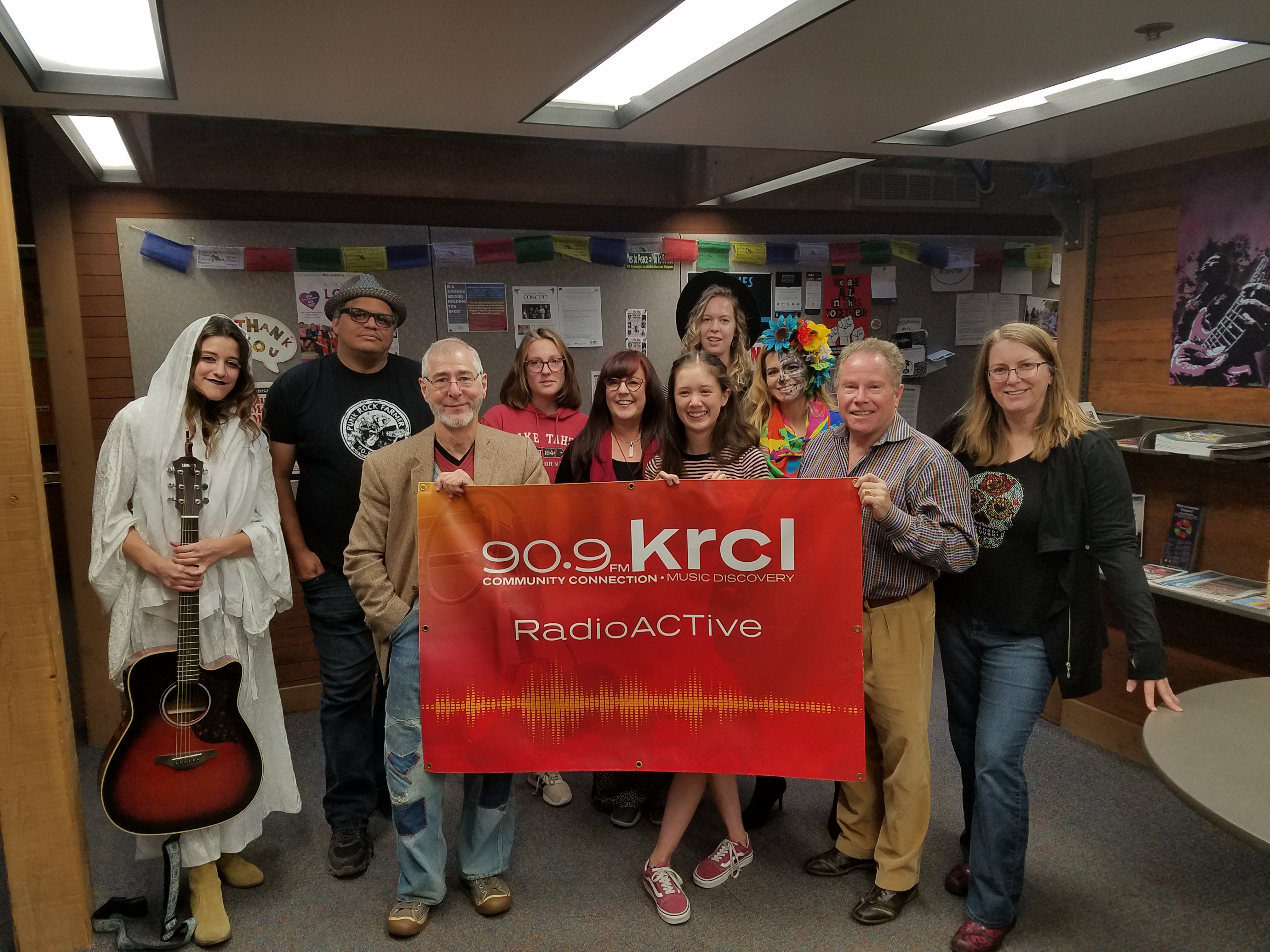 Halloween special, featuring ghost stories,why Psycho still scares us, a conversation with a death doula, democracy and a free press, and live music from Rocky Lavoie
Tonight's lineup:
Phil McCarthey of the McCarthey Family Foundation brought in 10th grader Molly Chien to share her winning essay in the foundation's annual essay contest. Listen to her take on "Why a Free Press Matters in a Democracy":
Nov. 10: The 13th Annual McCarthey Family Foundation Lecture: In Praise of Independent Journalism, 7:00 p.m. at Rowland Hall in SLC. The lecture is free and open to the public. Mika Brzezinski and Joe Scarborough, co-hosts of "Morning Joe" on MSNBC, will discuss Press, Politics, & the Midterms.
Lara shared some of her interview with James Olsen of the National Funeral Directors Association, which was in SLC recently for an international trade show and expo. Listen to a longer interview for more about what Olsen said is a calling to help people, not just a job:
Live music from SLC's Rocky Lavoie:
A great ghost story or two sent in by listeners Lizette Corvette and Craig:
A conversation about death, at the movies and IRL, featuring:
Got a story you'd like to share on the show? Record a voice memo on your smart phone, then email it to radioactive@krcl.org. Keep it under 3 minutes and be sure to include a name and phone number in the body of the message.
RadioActive is a production of Listeners' Community Radio of Utah. Tonight's team included:
Exec. Producer/Host: Lara Jones
Assoc. Producer: Billy Palmer
Community Co-Host: Nick Burns
Volunteer: Natalie Benoy
Intern: Isabella Sabala