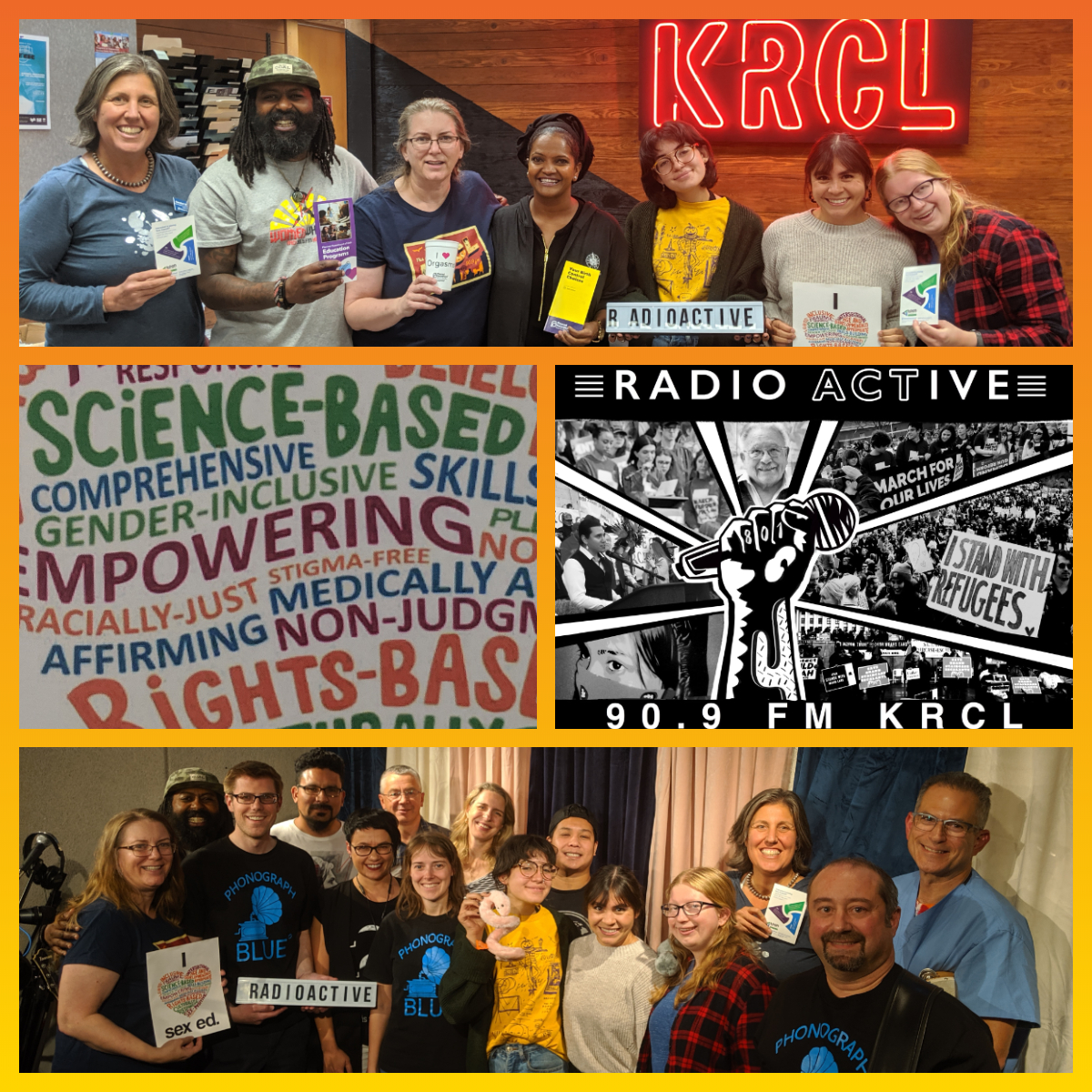 Live tango music from Phonograph Blue. Grassroots lessons from The Mix. Welcoming Week. Peer educators talk sex ed guidelines in schools.
Tonight's lineup:
Live tango music from Phonograph Blue, which plays music from different parts of the world: Russia, England, Argentina and USA. The eight members of the band are from different parts of the world, too, and it's those cultural differences that gives them a unique sound, including singing in different languages.
Sept. 15: Phonograph Blue at Wilmington Plaza. FREE tango dance lessons at 6:00 p.m. Music at 7:00 p.m. Hear a variety of tango music. Bring your friends and family along for this night of fun.
Cathy Carrillo of Movements Including X - MIX, a group of young adults in Nashville, TN, who aim to progress national movements and are starting with their own home communities.
Fatima Dirie, SLC Mayor's Office of Diversity & Human Rights, talked about events planned for Welcoming Salt Lake Week.
Running Sept. 12-33, the annual celebration brings together people and local events that celebrate the contributions of immigrants and refugees and the role communities play to foster greater welcome for everyone. Click here for a schedule of events.
Jennifer Springer, managing attorney of the Rocky Mountain Innocence Center, on the exoneration of Christopher Wickham announced earlier today. The center's post-conviction investigation uncovered numerous pieces of new evidence proving Wickham's innocence.
Panel discussion on the birds and the bees as the state school board's sex education standards are being updated for the first time in 20 years. Guests included:
Got a story you'd like to share on the show or an issue you'd like us to cover? Record a voice memo on your smart phone, then email it to radioactive@krcl.org. Keep it under 3 minutes and be sure to include a name and phone number in the message.
Views, thoughts or opinions shared by guests are their own and do not necessarily reflect those of the board, staff or members of Listeners' Community Radio of Utah, 90.9fm KRCL. Tonight's RadioACTive team included:
Exec. Producer/Host: Lara Jones
Community Co-Host: Amy Dominguez
Assoc. Producer: Risshan Leak
###