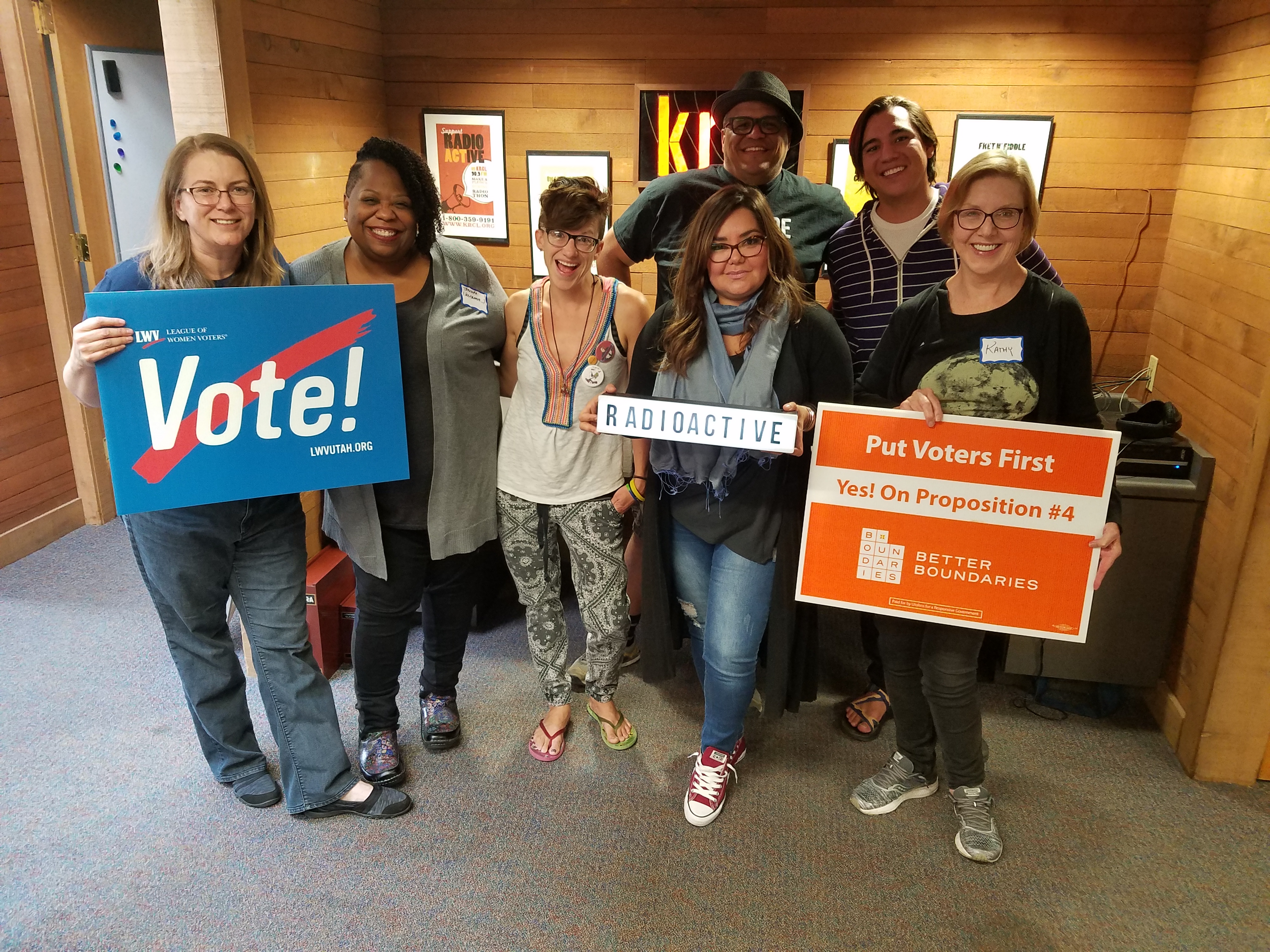 Reclaiming Ancestral Foodways, Ute PAC update, Native American Student Leadership Conference, Gerry-Meander, introducing new RadioActive co-host Tamara Stevenson
Tonight's lineup:
Kathy Biele of the League of Women Voters of Salt Lake,  a nonpartisan political organization, encourages the informed and active participation of citizens in government, works to increase understanding of major public policy issues, and influences public policy through education and advocacy.
Dr. Tamara Stevenson, who is joining the RadioActive team as a Community Co-Host. She talked about her background and what she hopes to bring to the conversation. Listen for her shows on Monday nights, alternating with Dr. Dave and March For Our Lives Utah.
Braidan Weeks of Ute PAC, with an update on the Emery County public lands bill, which, as written, would take Ute land.
Chef Twila Cassadore talked about revitalizing Indigenous foods for holistic health, nutrition and healing. She's part of the team serving up Indigenous food for Utah Diné Bikéyah's annual fundraiser.
Got a story you'd like to share on the show? Record a voice memo on your smart phone, then email it to radioactive@krcl.org. Keep it under 3 minutes and be sure to include a name and phone number in the body of the message.
RadioActive is a production of Listeners' Community Radio of Utah. Tonight's team included:
Exec. Producer/Host: Lara Jones
Assoc. Producer: Billy Palmer
Community Co-Host: Ma Black
Volunteer: Shell LaughsALot Danis