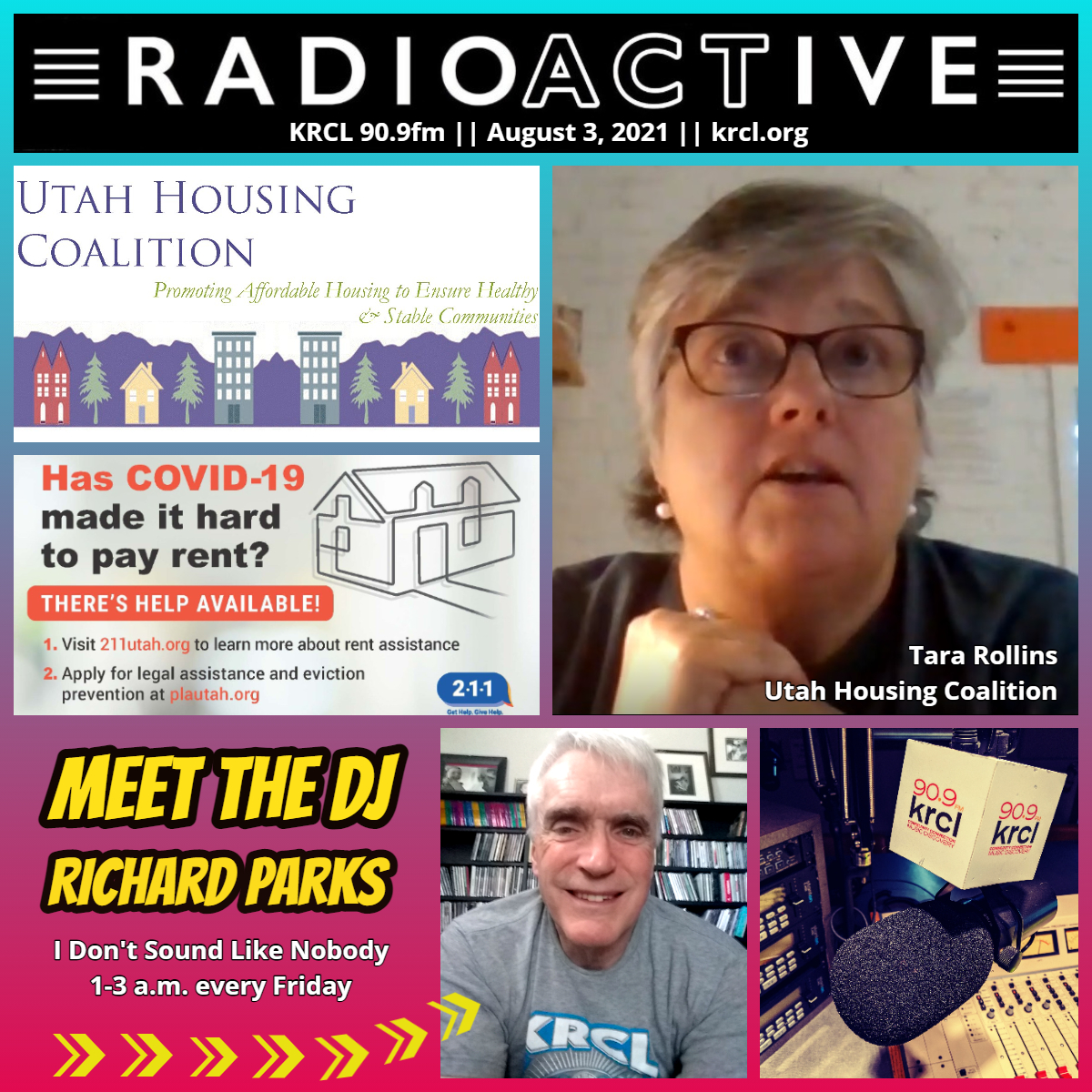 Utah Housing Coalition gears up for housing evictions as federal moratorium expires. Meet the DJ -- Richard Parks, host of I Don't Sound Like Nobody, Fridays from 1-3am on KRCL.
Tonight's show:
Tara Rollins, executive director of the Utah Housing Coalition. The nonprofit promotes the increase of accessible and affordable housing throughout the state:
Meet the DJ: Richard Sparks, host of I Don't Sound Like Nobody, Friday mornings from 1-3 a.m. here on KRCL:
"Radio saved my life. As a kid there was no adult males who were talking to me, except the radio. So, I used to listen to radio all the time. I remember getting up at midnight to listen to R&B from the Trenton station with Jerry Blavat — the Geator with the Heater, the Boss with the Hot Sauce — he's still on the air, by the way, on WXPN in Philadelphia. And listening to play-by-play. And those people talked to me, and the music talked to me; let me know that whoever those artists were, they were thinking about things the same way I was, and it was good to know that. I came here in 1979 and I don't know if I would have stayed without KRCL -- it's been a continual radio lifeline for me."
Find out how Elvis inspired Richard's choice of show title, just how far back he's traced the origins of rock-n-roll, and why he ended up doing online play-by-play commentary for local youth sports during the pandemic. Plus, Richard shared his very own #songsofsummer playlist. Use the media player below to hear the interview:
Views, thoughts or opinions shared by guests are their own and do not necessarily reflect those of the board, staff or members of Listeners' Community Radio of Utah, 90.9fm KRCL. Tonight's RadioACTive Summer Break was produced and hosted by Lara Jones.
###