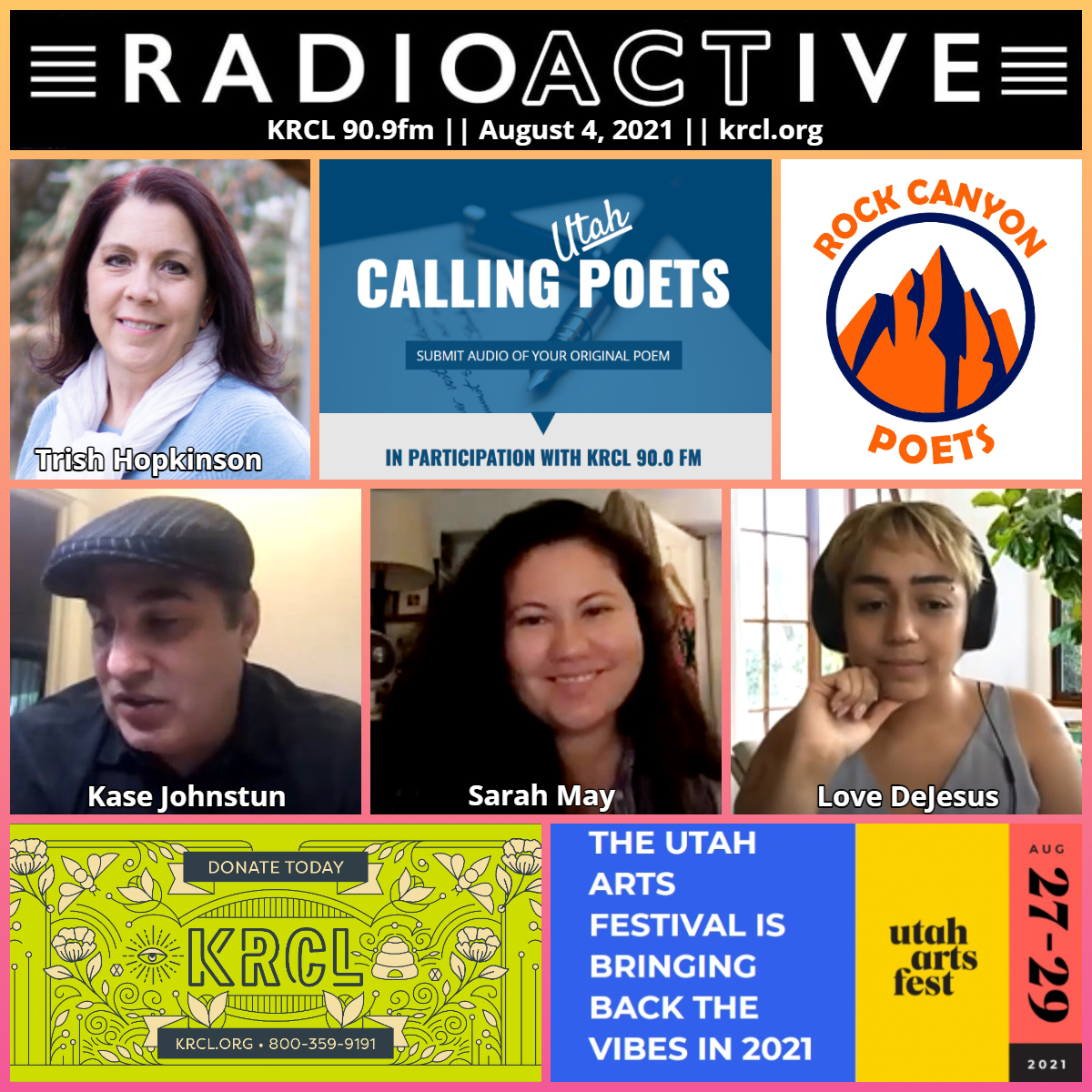 #PoetryStillHappens with Trish Hopkinson and a call for your poems of summer. Poets Kase Johnstun, Sarah May and Love DeJesus preview the literary stage at the 2021 Utah Arts Festival.
#PoetryStillHappens: Rock Canyon Poets' Trish Hopkinson shared a poem and called again for novice and pro poets to submit their poems of summer. Trish and Lara will curate a selection and publish them in a chapbook later this year. Deadline: September 3. Click here for details and to submit.
The Utah Arts Festival will have more than 100 poets and writers on its Literary Stage later this month. RASB got a preview with poets Kase Johnstun, literary arts coordinator; Sarah May, community inclusion coordinator; Love DeJesus, Woke Words.
Aug. 27-29: Literary Arts at the Utah Arts Festival at Library Square in SLC. "The literary arts program and Literary Arts stage at the 2021 Utah Arts Festival focuses on literary readings and performers by local and regional literary talent with an emphasis on underrepresented voices and communities. Performers this year come from a variety of literary genres, including poetry, slam poetry, cowboy poetry, fiction, nonfiction, storytellers, hip-hop and spoken word, and scientists." For the schedule of readings, click here.
Views, thoughts or opinions shared by guests are their own and do not necessarily reflect those of the board, staff or members of Listeners' Community Radio of Utah, 90.9fm KRCL. Tonight's RadioACTive Summer Break was produced and hosted by Lara Jones.
###