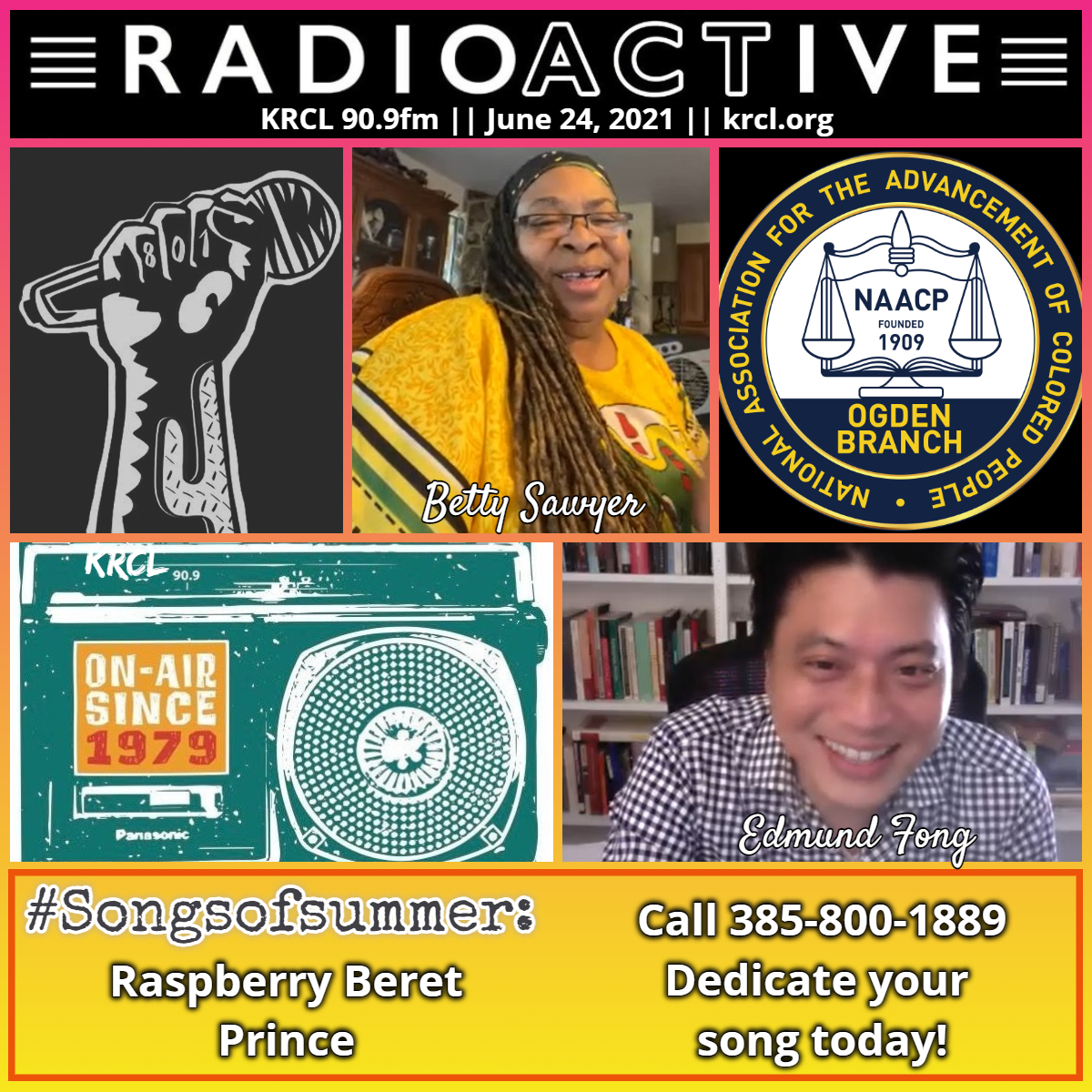 Betty Sawyer gets ready to "march on for voting rights." UoU's Dr. Edmund Fong defines critical race theory. More #songsofsummer. Click here to listen on-demand to tonight's show or the last two weeks of any other show on KRCL.
Ogden NAACP President Betty Sawyer, who says she's ready to join other civil rights leaders in a new March on Washington on August 28th. for voting rights. Co-sponsored by March On, SEIU, National Action Network and the Drum Major Institute, the march will mark the 58th anniversary of the original March on Washington that featured Dr. Martin Luther King Jr. giving his "I Have a Dream" speech. To get involved or learn more about the March On for Voting Rights, visit www.marchonforvotingrights.org.
Sawyer also called for support to remodel the Marshall White Center, the first building named after an African-American in Utah. For results of a community survey, click here.
Dr. Edmund Fong on critical race theory. A professor of political science, Fong chairs the Division of Ethnic Studies at the University of Utah. Click here for more.
RadioACTive Listener Survey: While we're off, we're not idle. We're thinking of ways to make the show even better and more local. Click here to answer 10 questions and share your thoughts on KRCL's show for grassroots activists and community builders.
Views, thoughts or opinions shared by guests are their own and do not necessarily reflect those of the board, staff or members of Listeners' Community Radio of Utah, 90.9fm KRCL. Tonight's RadioACTive Summer Break was produced and hosted by Lara Jones.
###