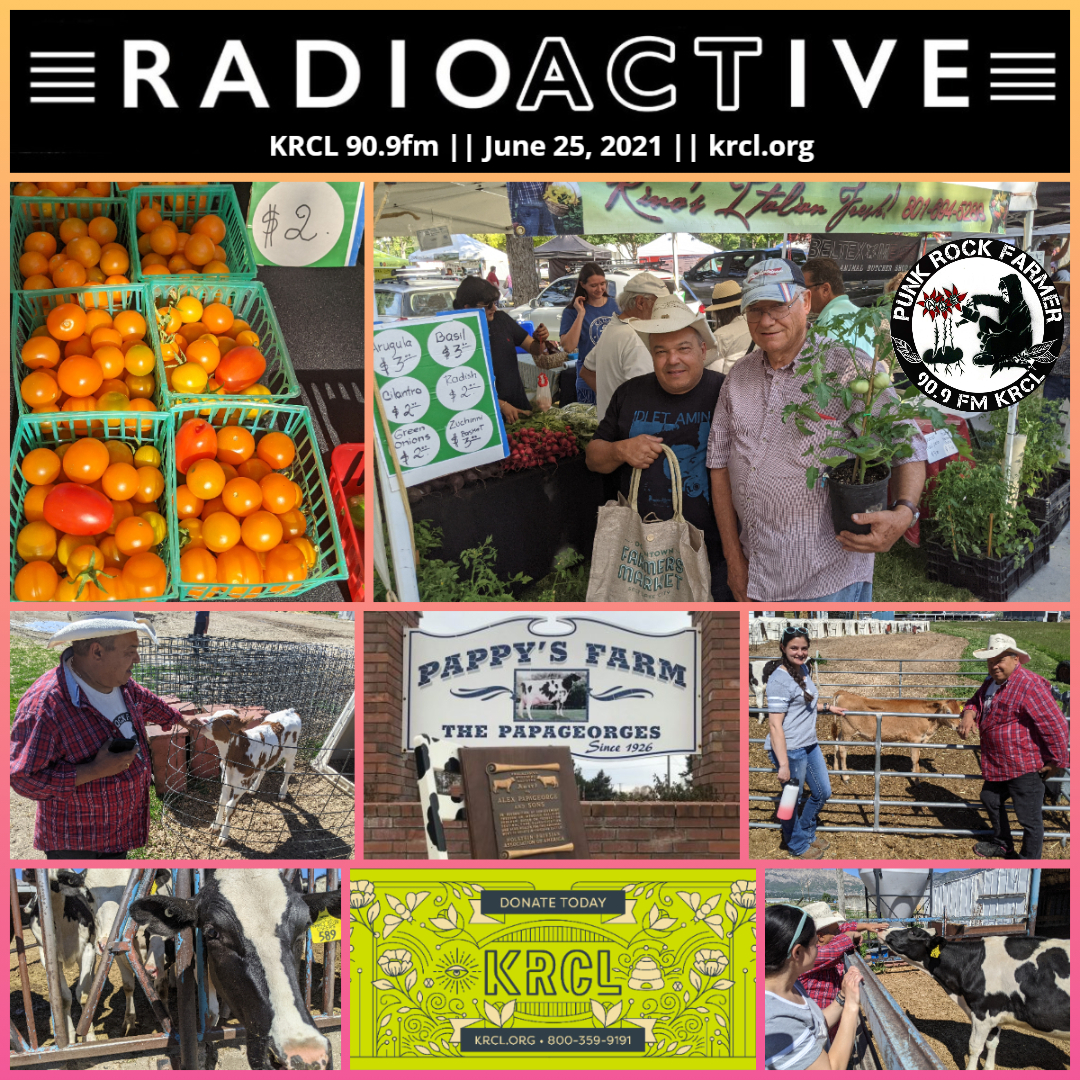 #PunkRockFarmerFriday with fresh, homegrown music from Racist Kramer. Al's #UrbanFarmReport with Rino's Italian Fresh from the Downtown SLC Farmers' Market and Pappy's Farm. Skywatcher Leo T. Living Legacies' Malialole. Click here to listen on-demand to tonight's show or the last two weeks of any other show on KRCL.
Fresh, homegrown music from Racist Kramer, which drops its new album on July 24th! Called "In Redemption," the SLC band says its "a reflection of Racist Kramer's approaching 15th anniversary, the struggles the band members have faced and losing friends and family. Still loud, still fast, still punk rock."
SkyWatcher Leo T with #ManyCulturesOneSky. Be sure to follow him for sources and star party info!
Al's #UrbanFarmReport, featuring visits with:
Lacey Papageorge of Pappys Farm, a small dairy farm in Ogden, Utah, currently milking 90 registered Holsteins and a few registered Jerseys. June is National Dairy Month.

Rino's Italian Fresh Farm and Italian Sauces. Rino di Meo has a booth at the Downtown Farmers Market (Saturday's at Pioneer Park) and Sunday's at Wheeler Farm.
See Malialole at this Saturday's Living Traditions Festival. Free and open to the public, 12:00-9:00 p.m. at Washington Square, 451 S. State St., SLC.
RadioACTive Listener Survey: While we're off, we're not idle. We're thinking of ways to make the show even better and more local. Click here to answer 10 questions and share your thoughts on KRCL's show for grassroots activists and community builders.
Views, thoughts or opinions shared by guests are their own and do not necessarily reflect those of the board, staff or members of Listeners' Community Radio of Utah, 90.9fm KRCL. Tonight's RadioACTive Summer Break was produced and hosted by Lara Jones.
###