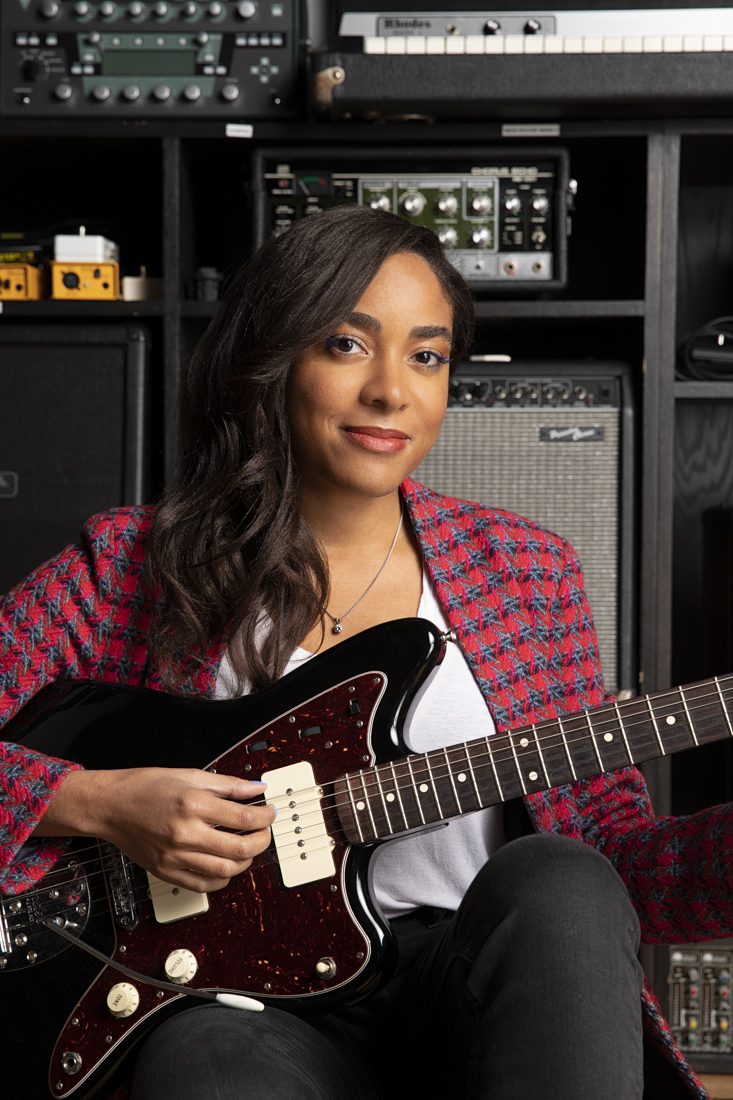 Composer Amanda Jones has been busy since I interviewed her one year ago at the 2020 Sundance Film Festival for a KRCL piece on music in film. In the past 365 days, she has worked on two episodes for HBO Max's "Adventure Time" series; composed for a Free Form project called "Love in the Time of Corona" (as well as another Free Form project called "Good Travel," which airs in February); began working on docs for CNN and National Geographic and became the first African-American female to be nominated for an Emmy in the Primetime Score category for her work on Apple TV+'s "Home."
"It was such a whirlwind last year and it continues to be pretty busy," Jones said, something that she is appreciative of during a time when much of the world has been in and out of shutdown. "I've been busier than ever. Transitioning to the online space is something that I was already doing before COVID. My work has been the same and my flow has been all-virtual environment. I am grateful that I was already transitioning to that space."
Adding to her to-do list, Jones is back at Sundance as part of the American Society for Composer, Authors and Publishers (ASCAP) Music Café's Screen Time editions of VERSED: The ASCAP Podcast. Jones will be part of a conversation with "This Is Us" composer Siddhartha Kohsla on January 30, at 1:00 p.m. MST.
Virtual attendees can look forward to hearing Jones talk about her experience in the industry and what makes her a standout voice in the community. "The magic of being an artist is what you bring to it. For me, I come from a songwriter background transitioning to a band performer background to a composer space," Jones said. "I felt like I was able to bring years of developing my own artistic voice first into that transition as composer. Even when I am given a brief to create something similar, I am always bringing my artistic self to that work and to that project. There is a throughline to all of my work. It has a dreamy surreal element to it, and I feel like people are hearing it and connecting with it."
Jones said that virtual attendees participating in the VERSED conversation with her and Kohsla will be able to gather tips about their workflow, how they communicate with directors and showrunners and how they stay creative and excited during COVID. Jones promised a fun conversation that, hopefully, will allow her the opportunity to shed some light on succeeding in a field that has few women and people of color working in it.
"There are some days where I am walking a tightrope and feel I need to be exemplary being a person of color and being a woman in my field. I do feel a pressure where I can't let people down if I don't perform," Jones said. "There's so few women; so few black women and people of color. I feel like whatever my output of work is, it needs to be fantastic and incredible."
Jones said that while she certainly feels the pressure, she wants to make herself accessible to help create a path for others to make their way into composing for film. "I need to offer a guiding light to the next generation of women, black women and people of color," Jones said. "I am very accessible because I feel like it's very important to debunk some of the mysticism to becoming a composer so there's more people in the field."
ASCAP Music Café begins at 5 p.m ET/ 3 p.m. MT/ 2 p.m. PT each day through February 1.