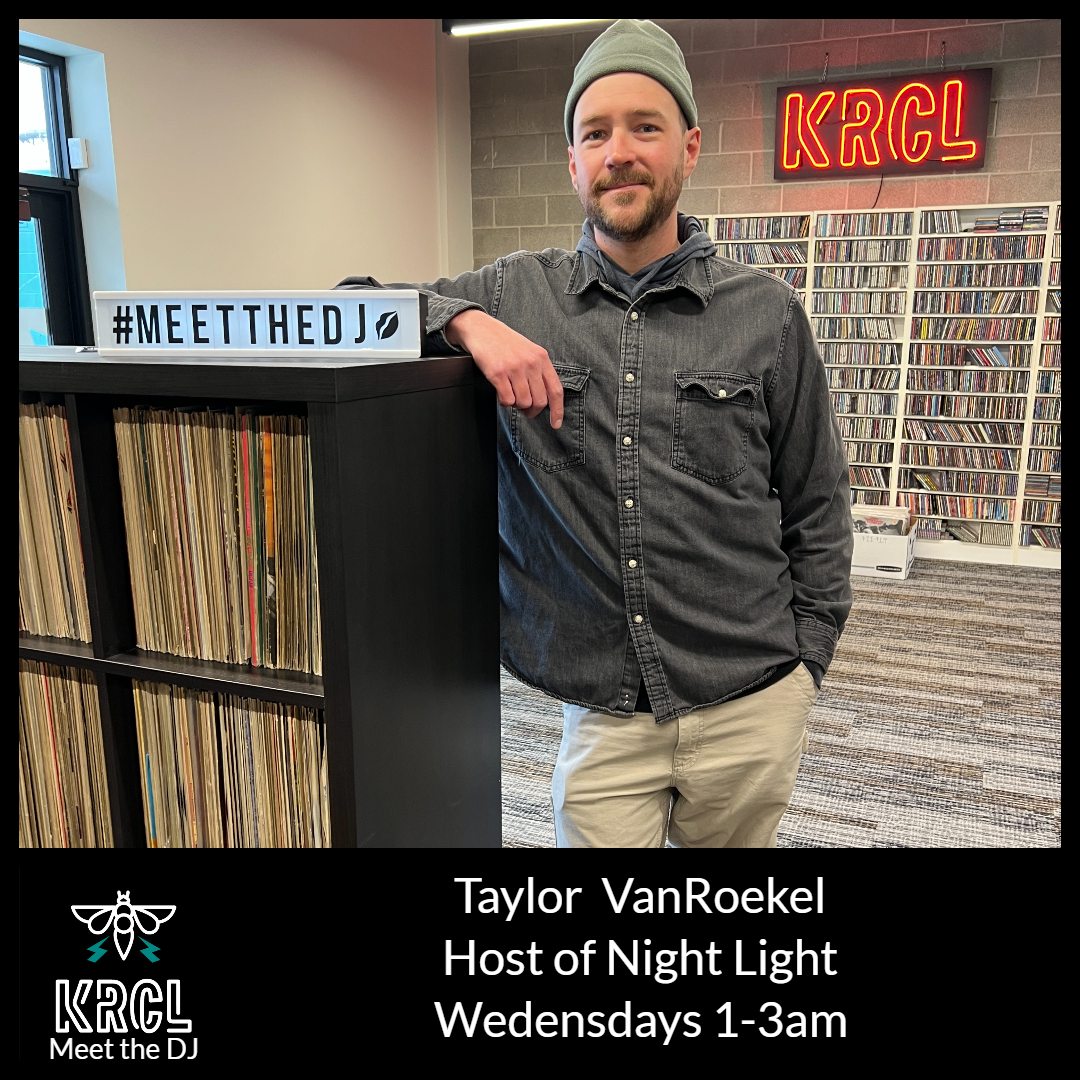 Meet the DJ: Taylor Van Roekel, host of Night Light, Wednesdays 1AM-3AM
He is the newest addition to the many volunteer DJs at KRCL — bringing listeners a fully jazz program. In this edition of Meet the DJ, Taylor shares his vast knowledge and passion for jazz music in all its diversity from Free Jazz to more straighforward tunes.
In addition to being a volunteer DJ on KRCL, Taylor is a librarian at the downtown Salt Lake City Library and is a recent transplant to Salt Lake City.
If staying up to 1AM is challenge for you, you can always listen on-demand to the last two weeks of Night Light. Click here.
Originally aired March 28th, 2023